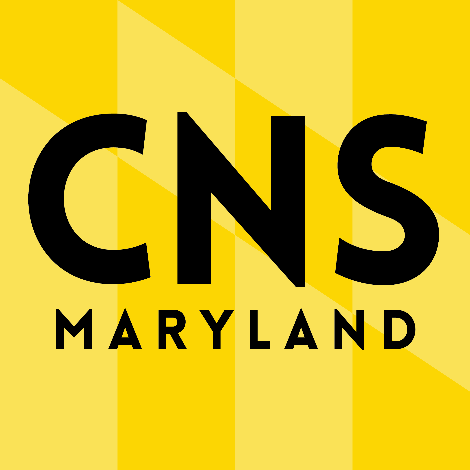 April 20, 2017
Baltimore's arabbers keep history alive
BALTIMORE, Maryland — "The Last of the Mohicans" is how Donald Savoy III described the remaining handful of arabbers left in Baltimore on a sunny Wednesday, while watching a fellow horse-drawn cart vendor load up with fresh fruit and vegetables. Almost every day, arabbers, all African-American, take to the streets of Baltimore with a horse […]
March 2, 2017
Battle lines drawn on public funding for private schools
ANNAPOLIS, Maryland — More than 1,000 private school students and chaperones greeted and cheered Gov. Larry Hogan's arrival down the steps of the Maryland State House on Nonpublic School Advocacy day Thursday morning.
February 10, 2017
Block of homes in Baltimore destroyed for city revival
BALTIMORE – Gov. Larry Hogan visited Baltimore Friday to demolish a row of homes on Chester Street as a part of Project C.O.R.E, a state and city initiative that aims to revitalize the city by creating mixed use retail and housing spaces, parks, and small business opportunities.
Civil rights groups push legislation on police transparency
Maryland is one of the least transparent states regarding police misconduct complaints, civil rights advocates said in Annapolis Wednesday.
February 17, 2017
Lawmakers, educators push for less classroom testing time
ANNAPOLIS, Maryland – Maryland is ranked as the second-worst state in the nation for teacher classroom autonomy, according to the Learning Policy Institute, and testing mandates are a major contributor to this ranking, according to the Maryland State Education Association.
April 6, 2017
Lewis museum expects bright future under new management
Wanda Draper has set two goals to improve Marylanders' and tourists' visiting experiences at the Reginald F. Lewis Museum of Maryland African American History and Culture: Invigorate and move forward.
February 7, 2017
Maryland bills would ban, study early childhood suspensions
Students of color and students with disabilities in prekindergarten through second grade are disproportionately suspended at a higher rate than their peers, according to a state schools report.
April 19, 2017
Maryland Black Caucus agenda tallies some wins, some losses
Members of the Legislative Black Caucus of Maryland gather for a presentation of their priority agenda items on, Wednesday, Jan. 11, 2017, in Annapolis, Md. The caucus prioritized issues including medical cannabis, and the suspension of pre-kindergarten students. (Hannah Klarner/Capital News Service)
January 25, 2017
Maryland school safety training includes Sandy Hook speakers
Just over four years after the Sandy Hook shooting in Connecticut, schools across the nation are continuing their efforts to promote safety and security for students, including in Maryland through the state's 2017 School Safety Initiative.
January 11, 2017
Medical cannabis, justice, education top Black Caucus agenda
The Maryland Black Caucus laid out their priorities for the 2017 General Assembly session, including diversifying the medical cannabis industry, eliminating the cash bail system and reforming education during a press conference Wednesday morning.