HOUSTON — When the Atlanta Falcons landed at Bush Intercontinental Airport Sunday, 24 hours before the New England Patriots were set to do the same on Monday, the teams enjoyed their final quiet moments of the season.
After preparing for the Super Bowl at their home facilities last week, the teams hadn't started practicing at their remote sites yet on Monday afternoon. Media availability for the country's most popular sporting event hadn't begun, either.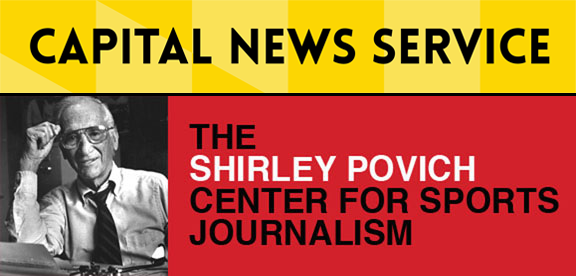 Monday evening, the calm will cease when the teams are expected to appear at Minute Maid Park for Super Bowl Opening Night. At the event, media members will have access to every player and fans will fill the stands for celebrations and a concert. It kicks off a week that the Patriots and Falcons each hope will end with a milestone Super Bowl victory.
"The team has done a great job of getting to this point," Patriots quarterback Tom Brady said in an interview Sunday on ESPN. "We've got one more to go, and that's going to be the most important one of the year."
Sunday's game will mark Brady's and coach Bill Belichick's (who attended Annapolis High School) record seventh Super Bowl appearance. The duo has won four, the last in 2015. One more would give them the most for any quarterback and coach in history.
"They've been one of the most consistent organizations in the league within the last 15 or 20 years," Falcons quarterback Matt Ryan said Sunday in an interview on ESPN.
Ryan, meanwhile, has never played in the championship during his nine NFL seasons, and Atlanta has never claimed a Lombardi Trophy in the team's 51-year history. The Falcons have preached a sense of brotherhood and trust throughout the second season of coach Dan Quinn, who played football at Salisbury University on Maryland's Eastern Shore. The Falcons want to remove themselves from the group of 13 teams that haven't won a Super Bowl. Their lone Super Bowl appearance came in 1999.
Offensive dominance has helped both teams reach the season's last game.
Brady told ESPN that he remembered playing against the Falcons in a 2010 joint preseason practice and that he was impressed with Ryan's poise and leadership. Now, Ryan has powered an offense that leads the league in yards (457.5) and points (40) per game and has emerged as an MVP candidate.
"Sometimes it's tough to evaluate the film on this team because every time you look at the scoreboard, they're ahead of the team they're playing by 20 points," Brady said on ESPN. "They've beaten so many good teams this year. I'm so impressed with how they've performed, and they've played complimentary football."
Brady said the Patriots offense this year has employed running backs with diverse styles and a receiving corps that can line up in different positions across the field. The versatility has helped the Patriots win all eight of their road games despite Brady missing two during his four-game suspension to start the season.
"[Going] 8-0 on the road," Brady said on ESPN, "I'm very proud of that because I know how hard that is to do."
Sunday is their last chance to secure a road victory this season, and each team understands the ramifications.
"To be the best," Ryan said on ESPN, "you've got to beat the best."
Editors: this story is a collaboration between Capital News Service and the Shirley Povich Center for Sports Journalism at the University of Maryland Philip Merrill College of Journalism.