HOUSTON — One of Atlanta Falcons coach Dan Quinn's favorite football statistics is turnover margin.
It's not reliant on only offensive and defensive successes or lapses, the second-year leader said. Instead, it combines the production to create a comprehensive idea of the overall performance.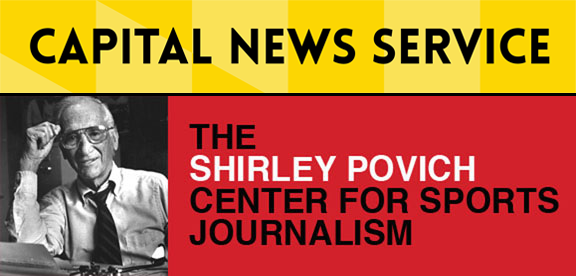 That's why Quinn has been so pleased with his team's plus-11 turnover margin this season. Meanwhile, the New England Patriots, the Falcons' opponent for Super Bowl LI, enters with a plus-12 differential.
The squads have acknowledged throughout the week their ball protection on Sunday will be paramount to dominating the statistic and celebrating amid confetti with the Lombardi Trophy.
"For us to be way in the plus (turnover margin) this year – New England as well – I think that's one of the real factors in our season that we don't talk about a lot," Quinn said Thursday at his press conference. "It didn't happen overnight, this attitude to take care of it and go after it. It came from every day at practice, going for it, battling for it. That's been the biggest difference for us."
The Patriots' and Falcons' offenses each committed 11 turnovers this season, tied for the fewest in the NFL. Their quarterbacks' play, the offenses said, ensured the efficiency.
The Patriots set the league record for fewest total interceptions in a campaign (2).
Quarterback Tom Brady, who missed the first four games with a suspension, marked the best touchdown-to-interception ratio of all-time (28 to 2), while his reserves didn't toss a pick in their early-season action.
"The one, single thing is there's this little gene – it's that gut gene, that clutch gene that he just has," Patriots wide receiver Julian Edelman said of Brady. "No moment is too big for him. He treats everything as if it's almost like a drill, but when we're doing the drills, he's treating it as if it's the game."
Falcons quarterback Matt Ryan also cut back on his giveaways.
A season after throwing 16 interceptions, a number Quinn admitted hampered continuity and development in 2015, Ryan posted a career-low of seven.
As a result, the two quarterbacks led the league in ESPN's QBR rating — Ryan at 83.3 and Brady at 83.0 — and they're in contention for Most Valuable Player, which will be revealed Saturday night at the NFL Honors show.
"As a quarterback, when you're surrounded by really good players and guys who can make plays at any time, it makes your job a lot easier," Ryan said. "I'm really fortunate to be surrounded by an awesome supporting cast."
The contrast to the squads' offensive security has been the defenses capitalizing on mistakes. New England caused 23 turnovers, while Atlanta grabbed 22. Their forces haven't slowed in the playoffs.
Atlanta pummeled Seattle Seahawks quarterback Russell Wilson and Green Bay Packers quarterback Aaron Rodgers for a combined three interceptions and held them to 41 total points.
The Patriots also are coming off a stifling performance, when they limited the Pittsburgh Steelers' potent offensive attack to 17 points and caused two turnovers.
The teams, however, maintain their performances in recent weeks won't matter come kickoff at NRG Stadium.
Instead, they've worked this week to ensure their ball security from the regular season continues through their final contest.
"For us to move the ball and score points we are going to have to execute well," Belichick said. "We don't want to play this game from 24-0 or 24-3 or something like that, like where Green Bay ended up (two weeks ago.) We have to avoid that or it will be a long night."
This story is part of special coverage of the Super Bowl, a collaboration between Capital News Service and the Shirley Povich Center for Sports Journalism at the University of Maryland Philip Merrill College of Journalism.