HOUSTON – As their final week of Super Bowl preparations came to a close, the Atlanta Falcons and New England Patriots had almost full participation from their players, according to pool reports from the practice sites each day.
Falcons star wide receiver Julio Jones perhaps garnered the most attention for a sprained toe he's dealt with in recent weeks. Jones led Atlanta with 1,409 yards and six touchdowns on 83 receptions this season as part of the NFL's most explosive scoring offense.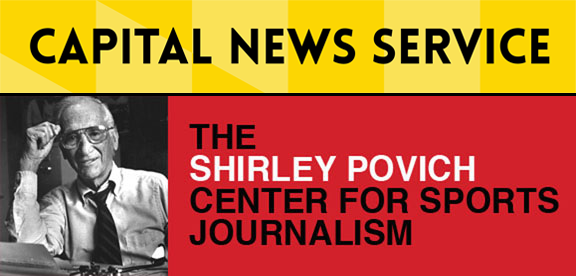 The Patriots nevertheless are expected to be assigning coverage to him on Sunday at NRG Stadium despite coach Dan Quinn limiting Jones' participation in practice.
Falcons center Alex Mack, who anchors the offensive line that's blocked for quarterback Matt Ryan in his MVP-caliber season, has also been limited with a fibula injury.
"It's going to hurt, but a lot of guys are playing through stuff," Quinn said Friday of Mack. "The important thing is Alex's mind is clear. He needed to test it and have guys go on him full speed, and he was able to do that Wednesday and Thursday."
Atlanta defensive end Dwight Freeney missed practice Thursday but returned Friday, and the three players were listed as limited.
On the Patriots' injury front, safety and special teams ace Nate Ebner has practiced this week in a red non-contact jersey while he continues to rehabilitate from a concussion.
He returned to practice Wednesday and participated in practice again Thursday in the final stages of the concussion protocol.
"I expect him to be ready to play in the game," Patriots coach Bill Belichick said Thursday.
***
NFL Commissioner Roger Goodell was at ease Friday morning as he sat in a downtown Houston restaurant with the league's three finalists for the Walter Payton Man of the Year Award, given to the player who's demonstrated excellent community service.
He participated in a fan forum with New York Giants quarterback Eli Manning, Arizona Cardinals wide receiver Larry Fitzgerald and Carolina Panthers tight end Greg Olsen, and the four answered questions from the audience of mostly Houston Texans season-ticket holders.
The topics ranged from an extended NFL schedule – Goodell maintained he wouldn't push the season to 18 games without cooperation from the players' union – to his favorite Super Bowl memories to whether he had extra tickets to give away for Sunday's game.
As he joked with the players, his demeanor was in stark contrast from his persona on Wednesday afternoon.
Then, he held his annual Super Bowl press conference with the media and endured questions about the NFL's rampant relocation patterns and grilling about his handling of the Patriots' Deflategate scandal that turned into an almost-two-year legal saga.
***
Many of the NFL's stars will gather at the Wortham Theater on Saturday night for the NFL Honors show, when the league rolls out the red carpet and presents its annual awards for standout performances throughout the 2016 regular season.
Former stars will be in attendance and could receive recognition, too. That's because the NFL will announce its 2017 Pro Football Hall of Fame class.
There are 18 finalists in contention.
Of the 15 players under consideration, three are first-year candidates, meaning they retired from the league five seasons ago: former San Diego Chargers running back LaDainian Tomlinson, former Philadelphia Eagles safety Brian Dawkins and Miami Dolphins defensive end Jason Taylor.
The two contributor finalists are Dallas Cowboys owner Jerry Jones and former Commissioner Paul Tagliabue, while the senior finalist – a player who has been retired at least more than 25 years – is former Seattle Seahawks safety Kenny Easley.
This story is part of special coverage of the Super Bowl, a collaboration between Capital News Service and the Shirley Povich Center for Sports Journalism at the University of Maryland Philip Merrill College of Journalism.