National Donor Day, celebrated each year on Valentine's Day, aims to raise awareness for all types of donations including donations of organs, blood, platelets, tissue, eyes, and bone marrow.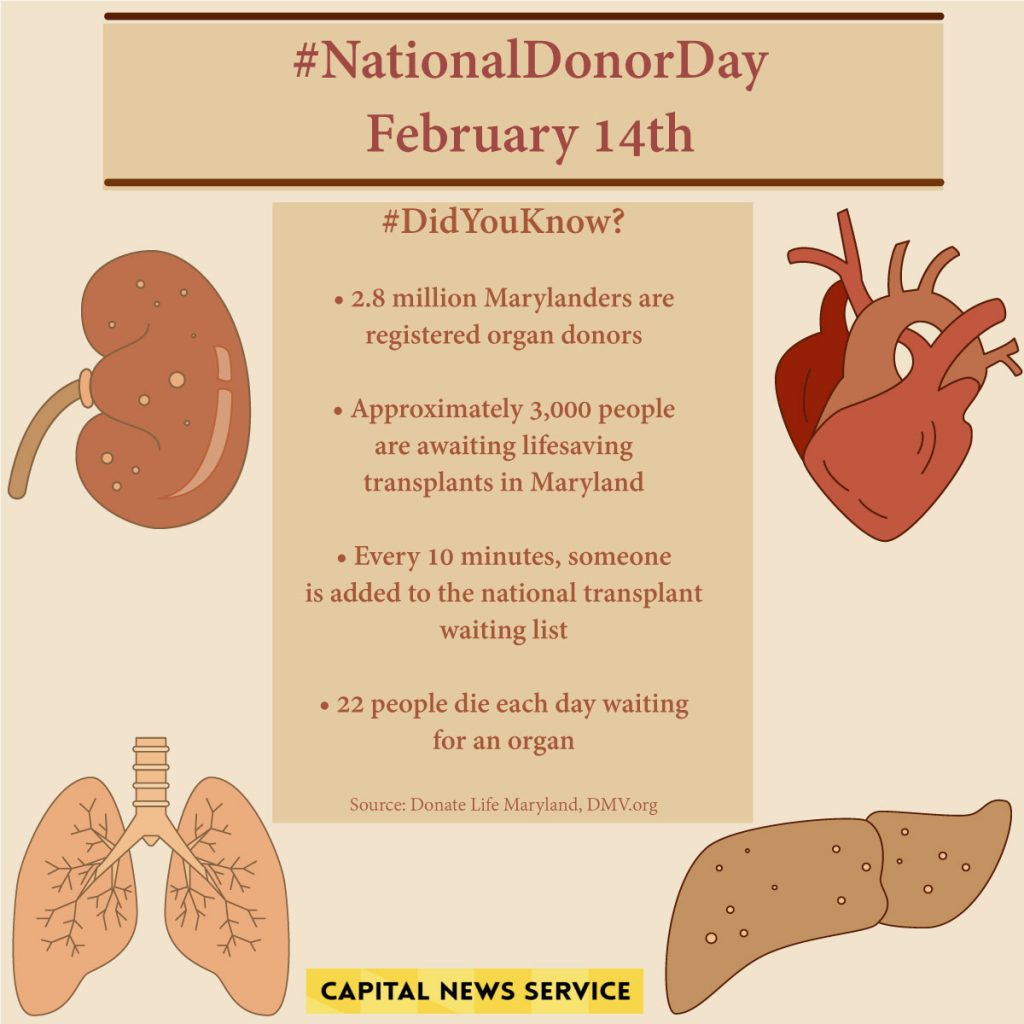 There are currently 2.8 million Marylanders registered to be either organ, eye or tissue donors, according to Donate Life Maryland, and three thousand Marylanders waiting for an organ transplant, according to DMV.org.
There are two ways to sign up to become a donor: register online or in-person at any Maryland Motor Vehicle Administration branch.