(Editor's Note: Saturday, April 29, is Independent Bookstore Day.)
WASHINGTON – When Capitol Hill resident Laurie Gillman learned her neighborhood independent bookstore was closing several years ago, she was devastated.
"It had been here for a really long time, but then that was gone," Gillman said of Trover Shop, which closed in 2009. "And there was nothing on this side of town."
There were used bookstores nearby, Gillman said. But the closest regular independent bookstores in Washington – Kramerbooks & Afterwords Cafe at Dupont Circle, Upshur Street Books in Petworth and Politics & Prose Bookstore – were quite far away.
"I thought, this is just ridiculous," Gillman recalled. "I know that there's support for a bookstore."
So two years ago, she decided to look into starting her own. The time seemed right: her three daughters were getting older, and she felt more able to devote herself to a new project.
After a year of research and preparation, Gillman opened East City Bookshop in April 2016 and thus became part of the recent upsurge in independent bookstores across the country.
Located on Pennsylvania Avenue near Eastern Market, the store offers a vast array of popular titles, an ample children's section and regular events such as book clubs and readings – all with a local focus.
"The reason I was really drawn to a bookstore is because it's such a community space," said Gillman, who previously worked in nonprofits. "It is retail, but it's very much more about being a gathering place. We have lots of events, and people connect here."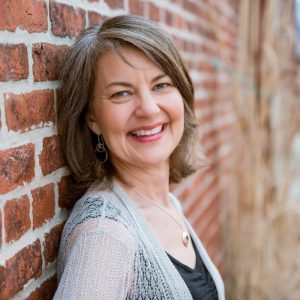 The rise of web-based booksellers like behemoth Amazon, the creation of e-books, and the spread of mass-market bookselling into big box stores, among other factors, took a toll on independent booksellers across the country over the past couple of decades.
Trover, which started in 1958 and at one point had five Washington stores, threw in the towel during the recession. A letter to customers in its store window explained that "given the current economic climate and the changes in our industry, we are faced with no other viable option."
Olsson's Books and Records, another independent bookstore with multiple Washington area branches, shuttered in 2008 after 36 years, citing stagnant business, plummeting music sales and an inability to renegotiate its leases.
Now the landscape is changing again: independent bookstores have been growing in popularity in recent years. According to a study by the American Booksellers Association, the number of independent bookstores in the United States rose 27 percent between 2009 and 2014.
"The enthusiasm and optimism is pretty staggering," American Booksellers Association chief executive Oren Teicher told the New York Times in 2015. "Despite all the quantum leaps in technology, the fact is nothing beats a physical, bricks-and-mortar store to discover books that you didn't know about."
While corporate chain bookstores like Barnes and Noble have floundered (and Borders foundered) in the face of digital competitors like Amazon, independent bookstores have become coveted for their individuality and local character, explained author and economist Zachary Karabell in a 2014 Slate article.
"Independent bookstores never had to answer to the dictates of public markets," Karabell wrote. "Many of their proprietors understood, intuitively and from conversations with customers, that a well-curated selection – an inventory of old and new books -was their primary and maybe only competitive advantage."
For Gillman and her colleagues (around 18 booksellers who work mostly part-time), getting to know what their customers want to read has been paramount.
"You have to figure out what your customer base really is interested in, because it can be totally different three miles away from here," Gillman said. "So that's been fun, to figure all that out."
Because of the store's proximity to the United States Capitol, Gillman said, out-of-towners often assume that East City's biggest sellers are political books. In reality, she said, genres such as literary fiction have proved far more popular.
To better select titles that interest her customers, Gillman employs a book buyer, whose job it is to choose the books the store buys. Employees also make regular "staff picks," where they select favorite books they've read recently and recommend them to customers.
"People tend to like books that particular booksellers pick out," Gillman said. Regulars, she explained, often gravitate toward the picks of booksellers whose tastes resemble their own.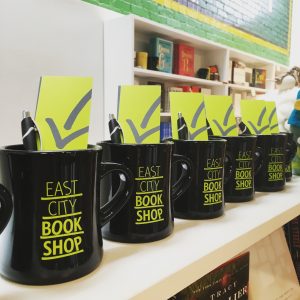 Besides helping customers select books, East City puts on regular literary-themed events, including monthly book clubs and authors' readings in the store's spacious downstairs event area.
"We've had all kinds of books, all kinds of authors represented," Gillman said. "Fiction, nonfiction. Mindfulness has been really popular."
East City also is very kid-focused, Gillman said. The store holds regular story times for children, and boasts a considerable collection of kids' books, toys, crafts and gifts.
"There are so many kids in the neighborhood. It bugged me that there was a whole group of kids that had been growing up without a neighborhood bookstore," she said. She added that one of the store's most memorable children's events so far was a release party last summer for Harry Potter and the Cursed Child, which drew more than 100 people.
Such impressive turnouts are reflective of the early success East City has enjoyed. So far, Gillman said, business has been great.
"I don't think there's really anybody getting rich running a bookstore," she said. "But we've had really loyal customers already from early on."
Because of the neighborhood's strong liberal leanings, Gillman said, hosting political events – such as a sign-making party the store held in January for the Women's March – is less an issue than it might be for bookstores elsewhere.
"In this neighborhood, it's very progressive," she said. "We're not really making a whole lot of people offended, or anything like that, if we go with some liberal events and attitudes, which is kind of nice."
Still, as a bookstore owner, Gillman said she feels compelled to give opportunities to varying points of view.
"We did have an event a couple weeks ago (with) an author who had written a book that was very positive towards Trump," Gillman said. "And that was something that was way out of our sort of thinking. But it's a bookstore, so you do want to try and have different viewpoints."
Gillman hopes East City can continue to blossom and touch more people.
"Everything's going the way I was hoping it would, basically," she said. "We're in a position now where we can continue to grow."