Editor's note: This special Super Bowl coverage from Minnesota is a collaboration between Capital News Service and the Shirley Povich Center for Sports Journalism at the University of Maryland Philip Merrill College of Journalism.
BLOOMINGTON, Minnesota — When playing with wide receiver Torrey Smith for the Baltimore Ravens between 2011 and 2012, wide receiver Anquan Boldin encouraged Smith to teach his teammates everything he'd learned, so his peers wouldn't commit the same mistakes.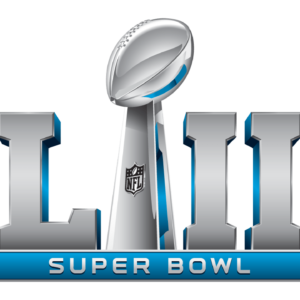 At the time, that message wasn't that ingrained in Smith's mind. He was in the prime of his career after entering the NFL from the University of Maryland, notching at least 840 receiving yards in his first three professional seasons and helping the Ravens win the 2013 Super Bowl.
But as Smith's production decreased, he transitioned into a leadership role.
Smith has set the example and served as the vocal catalyst for the Philadelphia Eagles' receiver corps this season. So, after enduring the three worst statistical years of his career, he appreciates playing in the Super Bowl more than he did five years ago, and he's realized his biggest contributions may come from teaching.
"You want to give (your teammates) everything you have, but work hard so they don't take your job," Smith said. "I go out there and bust my tail each and every day. I try to set the tempo. I've had some experiences they're going to learn from, experiences that they will go through."
The Eagles take on the New England Patriots in the Super Bowl on Sunday. The game begins at 6:30 p.m.
Smith starred on all of his teams growing up. He was the best player in almost every game when he played quarterback for Stafford Senior High School in Falmouth, Virginia. He was so explosive that coach Chad Lewis would substitute the backup quarterback into the game during third and long situations, just so Smith could line up at wide receiver and use his speed for a first down.
Colleges recruited Smith at wide receiver because of his athleticism, and Smith was an All-ACC selection as a wide receiver and kick returner his sophomore and junior seasons at Maryland. He recorded 1,055 receiving yards and 12 receiving touchdowns in 2010 before leaving for the NFL Draft, when the Ravens selected him in the second round.
Smith's success continued with the Ravens, but he didn't receive the same role he had in Baltimore when the 49ers signed him in 2015. The Richmond, Virginia, native recorded a combined 930 receiving yards and seven receiving touchdowns in a combined 28 games in San Francisco, which won just seven games during that span.
"You know how much goes into your heart to be ready for a game and to work the way you do and to not have that type of success? It's stressful," Smith said. "I see why a lot of guys struggle with mental issues."
While searching for his football identity when he joined a crowded Eagles receiving corps in March, Smith focused on Boldin's message from a few years back. While he would play behind Alshon Jeffery and Nelson Agholor, Smith told his counterparts what tactic he's used to be successful while fostering a positive atmosphere.
Smith notices how his teammates can improve their route-running during film sessions and practices, pulling them aside individually to provide tips.
Off the field, Smith has also set an example for his teammates.
He leads the Torrey Smith Family Fund, which provides resources to children in low-income areas. He performs community service in Baltimore and Philadelphia on off-days and was one of four players who penned a letter to league Commissioner Roger Goodell to ask for league support on social activism.
Smith has always been that outgoing, Lewis said, spending time with his most popular and shy classmates in high school.
"I can call him at two in the morning," Eagles wide receiver Mack Hollins said, "and if it came down to it, he'd help me out."
Smith's advice has been especially crucial during the postseason, since he's the only Eagles wide receiver who has played in the Super Bowl.
Smith has handed out tips on staying in the moment, telling his teammates it'll feel like a regular game once the players finish media availabilities Thursday. He's brought up the aggressive mindset of the Baltimore receivers when former Ravens wideout Jacoby Jones caught a 70-yard touchdown pass in the final minute of the 2013 AFC Divisional Round to send their game against Denver Broncos into overtime and ultimately a victory.
The 6-foot, 205-pound receiver also explained the butterflies and happiness that come from winning the Super Bowl, motivating his teammates to desire that same emotion.
"He's one of the best teammates I've ever been around," Jeffery said. "He wants to see the best in you, whatever it is."
Smith still has made crucial plays, such as the flea flicker touchdown he caught in the Eagles' 38-7 win over the Minnesota Vikings in the NFC Championship. But the 29-year-old finished the regular season with his second-fewest receiving yards of his seven-year career (430).
Much has also changed off the field for Smith since he last played in the Super Bowl. He's had two kids, and he's traded his dreadlocks for a buzz cut.
The challenges he's overcome in both areas of his life left him smiling Tuesday when discussing how he'll feel as he again takes football's biggest stage.
"This time around," Smith said, "it's just way sweeter."