ANNAPOLIS, Maryland — Maryland's forest conservation law has failed to protect some of the state's best forests, scientists and environmentalists say.
Enacted in 1991, the state's Forest Conservation Act was intended to protect Maryland's forested areas from development. The law outlined a formula for builders to follow when clearing land for development.
For each tract of forest cleared, developers of certain parcels were required to mitigate forest lost by replanting trees, or pay a fee-in-lieu.
Under current law, developers in some circumstances can replant at a ratio of one-fourth of an acre planted for every acre cleared.
The new bill would increase the ratio to one-for-one.
It would also clearly define "priority retention areas" — considered to be the state's best forests — and lay out a framework that determines when state and local authorities can approve the clearing of these forests.
Developers say the bill is too onerous and could jeopardize local planning goals.
Some of the disagreement among developers, the state and environmentalists comes down to how trees are counted.
Developers and the state have cited tree canopy cover as a way to measure the state's forested lands.
But canopy cover includes all trees — including suburban and streetside plantings — and does not accurately count forests, which environmentalists say offer superior health, economic and ecological benefits.
The current conservation formula worked for areas that originally had little forested land, Elaine Lutz, Maryland staff attorney for the Chesapeake Bay Foundation, told Capital News Service. But the same formula has enabled the clearing of some of the state's most dense and ecologically beneficial forest.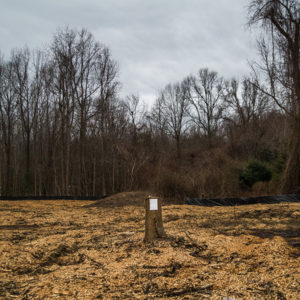 According to the current law, priority forests are "trees, shrubs, and plants located in sensitive areas," including 100-year flood plains, riparian buffers to streams and coastal bays, steep slopes, critical habitats and contiguous forest "that connects the largest undeveloped or most vegetated tracts of land within and adjacent to the site," a state analysis shows.
But the language is too ambiguous, Lutz said, and has resulted in the varying interpretations of replanting requirements and, in some cases, failure to protect the best forests.
Maryland has lost over 19,000 acres of forests between fiscal year 2009 and fiscal year 2016, the Chesapeake Bay Foundation told lawmakers in the fall. More than 7,000 acres were cleared in Prince George's County alone, the report showed.
Disproportionate forest loss in her county prompted Delegate Anne Healey, D-Prince George's, this year to introduce House bill 766, which modifies the Forest Conservation Act to better define "priority forest" and to increase the replanting requirement. Sen. Ron Young, D-Frederick, introduced an identical bill, Senate bill 610.
The Senate Education, Health and Environmental Affairs and House Environment and Transportation Committees addressed Young and Healey's bills last week.
Testimony from proponents — primarily environmentalists — and opponents — land development and real estate industries — dragged on for hours in the hearings, with the sides producing conflicting statistics and accounts of the Forest Conservation Act's success.
Environmentalists argued that too much important forest has been cleared. The ecological and health benefits of mature forests, they said, outweigh additional costs to developers.
Beyond providing critical habitat for many forest-dwelling creatures, "forests are the No. 1 most protective land cover for water quality," Lutz said.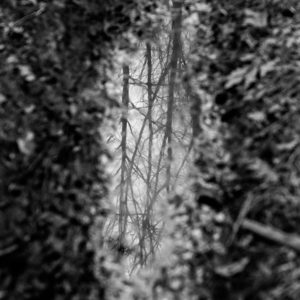 States surrounding the Chesapeake Bay and federal authorities continue efforts to clean up the nation's largest estuary, but President Donald Trump's proposed budget would slash 90 percent of Chesapeake Bay cleanup funding.
One-third of nitrogen pollution in the bay comes from the air, according to the U.S. Environmental Protection Agency. Forests are efficient air filters that could help reduce air pollutants, Lutz said.
Those representing the development community staunchly opposed the bill, arguing that the Forest Conservation Act is already working and there is no need to change it.
Lori Graf, CEO of the Maryland Building Industry Association, which represents some 100,000 Marylanders, submitted in written testimony that, "Maryland's forest canopy cover" increased to 51 percent in 2017, citing a Department of Natural Resources report.
The state's Department of Natural Resources submitted a letter of concern, and Allison Cordell, the department's legislative director, also told lawmakers this week that Maryland has a "51 percent statewide tree canopy cover," according to the letter.
But tree cover is not the same as mature forest, environmentalists say. Individual trees, or patches of them, simply cannot replicate the ecological benefits of mature forests.
"I planted thousands of street trees and other communities are doing that, and they create cover, but they don't do the same thing that forest stands do," Young said. Trees "do a lot and they're good, but this is directed at trying to protect forested areas."Healey and Young's bills are "narrowly tailored to address the most critical need of our most pressured forest land," Healey said. "We're not against development."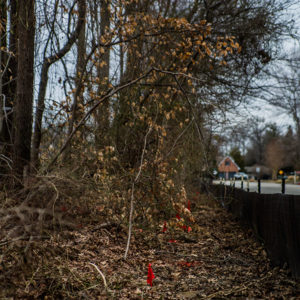 Developers aren't convinced, though.
"We're very concerned that this bill contradicts a generation of land use planning," said Tom Ballentine, vice president for policy and government affairs for the Maryland chapter of NAIOP — a commercial real estate development association — in his testimony before the Senate committee Feb. 20.
"It makes the existence of priority forest the single most important factor in determining the location and density of future development," Ballentine added.
The amended Forest Conservation Act would also change the standard by which state and local authorities can approve the clearing of priority forest areas. Existing law "requires 'sufficient justification' to remove priority forest areas," but doesn't provide detailed guidance and has been varyingly interpreted across jurisdictions, according to Lutz's written testimony.
Developers said the process for clearing priority forest is already arduous. It's expensive and time-consuming, they say.
The new restrictions, Ballentine said, will "make it nearly impossible for local governments to approve clearing of priority forest."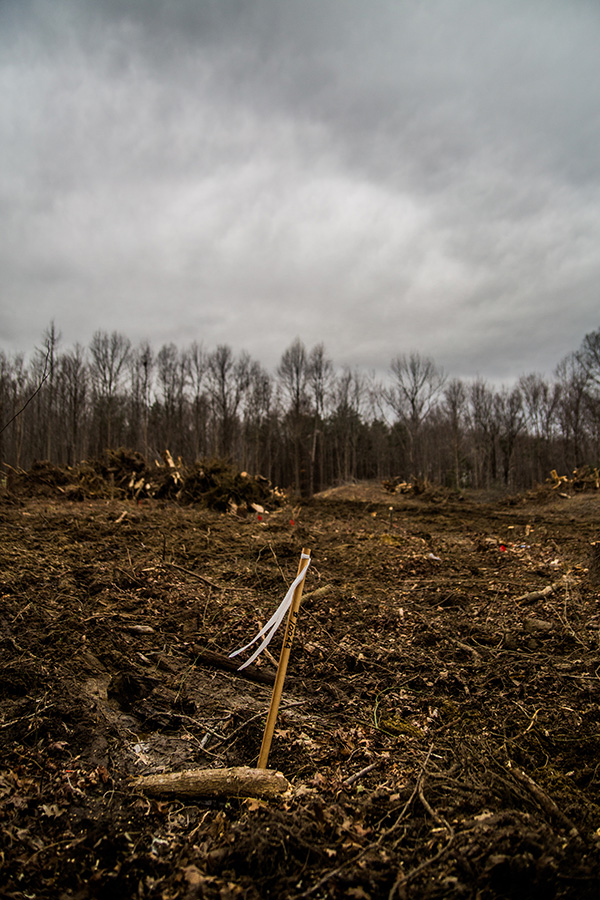 Bill Castelli, who represented Maryland REALTORS at at the Senate committee hearing Feb. 20, said this bill would increase the cost of development, and "the more development cost that occurs when you're developing property… the more difficult it is for developers to create" affordable housing.
Former International Monetary Fund economist John Wakeman-Linn, a Shady Side, Maryland, resident, testified in favor of the bill at both hearings. He argued that the cost developers accrue for having to mitigate forest clearing pales in comparison to the value of services all Maryland citizens are deprived of when forest is cleared.
"A 2015 study in Prince George's County found the benefits received from trees there are worth around $13 billion annually, or roughly $80,000 per year per acre of trees," Wakeman-Linn said in his testimony.
"Compare this to the one-time cost developers would face in adhering to the regulations in this act," which, based on one developer's written testimony, Wakeman-Linn estimated to be about $33,000 per acre of trees cleared, he said. "In Prince George's County, this one-time fee would be less than the benefits (of trees) lost every six months."
And protecting forests is about more than the health, environmental and economic benefits, Healey said.
"(The forest) is a place to refresh yourself spiritually and mentally from the stresses of city life," she said. "It makes life more livable."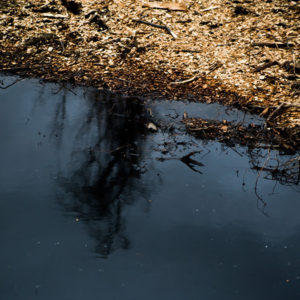 SaveSave