COLLEGE PARK, Maryland — Have you ever worried that the one person you've been flirting a lot with is spending most of their time texting other people?
If so, you may know what it's like to be the Charlotte Hornets.
Read more of our coverage of NBA Twitter
At Capital News Service, we analyzed every conversation between NBA teams on Twitter since 2012 — about 1,900 in total — to uncover the hidden relationships between teams.
We found that slightly more than half of the Hornets' Twitter conversations involved the Atlanta Hawks. But the Hawks were far less dedicated to the Hornets. About one in eight of the Hawks' conversations with other NBA teams involved the Hornets.
To gather the conversation data, we scraped Twitter, capturing any chain of replies involving at least two or more official NBA team Twitter accounts.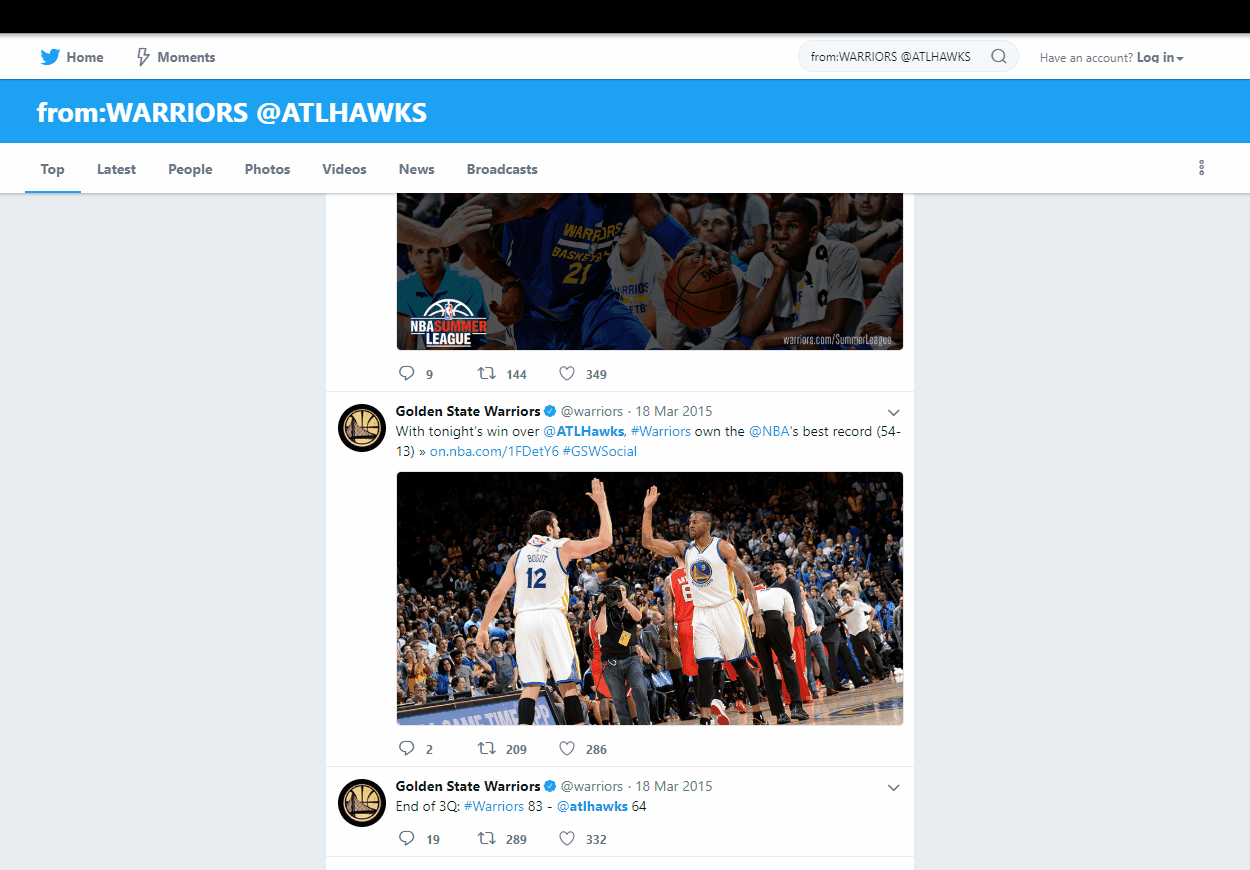 The Hawks, along with the Portland Trail Blazers, were the two most social teams. The Knicks and Thunder were among the least social and generally became involved in a conversation only when sparked by a more social team.
Many of the conversational relationships we found on Twitter make sense. A lot of team back-and-forth happens during games, so teams in the same conference tend to talk to each other more.
However, not every relationship makes as much sense. The Hawks and the Suns had more conversations with each other than any two teams, but they play in different conferences.
.@ATLHawks @dallasmavs You're welcome to drop by any time. We've got an air mattress for you. Only one though. pic.twitter.com/o7R8LZb11o

— Phoen1x Šuns (@Suns) February 25, 2015
Sometimes teams just develop friendships with each other that transcend traditional rivalries. 
"Like I said, they all have their different styles & it's really fun to talk to them all, but I personally like to interact with the Jazz, Trail Blazers, Hawks & Kings!," said former Memphis Grizzlies social media producer Amara Baptist. She now works for the Portland Trail Blazers.