By LINDSEY FEINGOLD and ROBBIE GREENSPAN
Capital News Service
ANDERSON, South Carolina-After the third hour of a one-man tour of this southern city, Joey Opperman is still full of stories – a labor strike in the factory building, the youth teams that played on a particular baseball field, political decisions 35 years ago that shaped the area today.
County Councilwoman Gracie Floyd, also on the tour, looks exasperated. "Joey, how can you even remember these things?"
Opperman, 36, smiles but says nothing.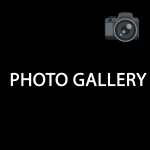 Driving around Anderson, Opperman stopped the car at least five times. He greeted firemen in the low-income area of Homeland Park and a retired couple practicing canoeing to music.
He recited the history of certain churches, bridges, lakes and factories: Frigidaire, Electrolux, First Quality Papers and others that offer evidence of Anderson's economic reliance on textiles, which during the Civil War era meant cotton and slavery.
---
Related story: In Anderson, South Carolina, African-Americans underrepresented in local government
---
A public defender and life-long resident, Opperman pays attention to everything. He knows everyone and talks to everyone. He left town for college but came back, drawn by Anderson's small-town feel, he said. With about 200 open cases, he knows a large chunk of the population and as such makes a good spokesman for how town residents feel about sensitive issues—like the 35-feet-high Confederate statue standing in front of the county courthouse.
"My sense is people are not talking about that right now because they are trying to find ways to get along better and whenever that conversation comes up, everybody gets upset," said Opperman, smoking another cigarette. "So everybody is trying to be less upset for a little while now."
If it were up to him, said Opperman, he would remove the statue, but he insisted now is not the right time to even discuss moving it.
"There's not enough political oxygen to move the statue and do other things," he said "…If it is between feeding a hungry kid or taking down the statue, I'm helping that kid every time."

After a white man who liked to pose with a Confederate flag killed nine black church-goers in 2015, the South Carolina legislature ordered the removal of the Confederate flag that had flown in front of the statehouse for 54 years. Two years ago, cities around the nation saw demonstrations about Confederate statues following a white nationalist rally that turned violent in Charlottesville, Virginia. Only 20 people protested here.
"I think for the first time, some whites who saw the Confederacy only for its heritage began to understand what it represented to African-Americans after the Dylann Roof massacre," Vernon Burton, a history professor at nearby Clemson University said.
Residents like David Rodgers say there hasn't been more protest in Anderson because race is not an issue often discussed.
"There's not a racial divide around here, especially considering we are in the South as far as we are," said Rodgers, a firefighter. "Skin color is not a big thing. It's always going to be a big thing to some people, but for the most part, it's not a big thing."
Karissa Tucker, a 20-year-old college student in Anderson, agreed.
"It's not hurting me, it's not doing anything to me," Tucker said of the statue, which is visible from the restaurant where she works. "If you have an issue with me, if you don't like me, you can just let me know, and we can just leave it at that."
Even some Confederate Civil War reenactors at the Battle of Anderson, a fictitious portrayal of a battle that never happened, were unwilling to strike an iron-clad position over the statue.
"Anybody who says the Civil War was not about slavery is nuts," said Julia Barnes, a spectator. "I'm a member of the United Daughters of the Confederacy. I'm also a daughter of Union veterans. Slavery was property ownership, that's what it amounted to."
However, she added, that doesn't mean the statues should be removed.
"My feeling is, they are wasting a lot of time and energy and money when there are other things they could be doing, other than (protesting) a monument," she said.
Henry Richardson, reenacting the part of a South Carolina Confederate Lieutenant Commander, said the statue is about history and ancestry, not slavery or white supremacy.
The Confederacy "is a point of pride, it's in my blood," said Richardson. "People can take the flag down, they can take the monuments down, but they got to kill me to get the blood. …nobody take that away."
At an old government building, Opperman jumped out of the car to show off a little plaque in the shape of South Carolina. It was a dedication to black Union soldiers who had camped out in the city to maintain order after the Civil War ended. The small plaque is one way Anderson residents decided to draw attention to black history, by adding something instead of taking something away.
Adding not subtracting is the preferred method for introducing African-American history into a city and state dominated by its white Confederate roots, according to a group of African-Americans known as the Black Pioneers, people who were part of the once-thriving Church Street, as the black business district during segregation was known.
During a time of separate black and white water fountains, segregated seating in movie theaters and the prohibition against blacks sharing restaurants or ice cream shops with whites, Church Street was the only place African-Americans could go to relax.
It was one bustling city block long, with barbershops, doctors, and "the best fried mullet in the South" for just 10 cents, according to a city history of the street. The block was so packed on the weekends that people spilled into the street, slowing vehicle traffic to a crawl. In the early 1980's, after desegregation allowed African-Americans to work and relax in other parts of the city, Church Street was paved over to make way for a parking lot, crushing the spirits of the people who used to congregate there.
"When it was torn down I felt like a part of me was being torn down," said Al Norris, a community leader who grew up on the street. "It was amazing how much took place on that small block."
The famous gospel singer Clara Ward got her start on Church Street, he said. There were 30 businesses at any one time in the street's 80-year history.
"There were doctors, lawyers, pharmacists, people who actually owned a piece of the real estate on Church Street and I'm not sure any black owned any property at that present time besides Church Street," said Frank Mauldin, a Black Pioneer who used to work as a shoe shiner and at the barber shop on the block.
"It felt like a little part of me was gone," said Mauldin, 73. "The togetherness that we had, when it was torn down, there was a separation."
A group of former business owners, their family members and patrons from Church Street's golden age developed a plan to honor the neighborhood with a park and displays about the block's history. A grant from the National Endowment for the Arts – the only project approved for NEA funding in South Carolina for that year – and other funding helped build the park and display. It opened in November 2017 as the Church Street Heritage Plaza.
Clay mosaic boxes highlight the music and food of the area. Marble sculptures of a man and woman with a child are a main feature of the park, inviting people to sit on the sculptures and recount their stories of Church Street.
"The Black Pioneers view this as a happy time," said Beth Batson, the project's director who also acts as gatekeeper to the Black Pioneers. "They rue the circumstances that it existed, but their memories there are happy memories."
On Batson's strict advice, Black Pioneers interviewed by Capital News Service declined to say how they felt about having a Confederate statue in front of the courthouse just one block away, citing the need to project only a positive image of Anderson.
Other citizens think the topic isn't discussed enough.
Justus Cox, a 25-year-old fourth grade teacher at New Prospect Elementary School in Anderson, said a lack of historical understanding leads to apathy about the statue. He pointed out that most Confederate monuments weren't erected right after the Civil War, but in the early 1900's during the segregationist Jim Crow era or the 1960's during the national Civil Rights Movement.
"People drive by it every day and don't realize the symbolism it does portray," said Cox.
Resident Joe Davenport said the statue is simply a part of history. "I love history and that statue has been there for over 100 years and I don't think it's an issue."
After hours of driving, showing off the city he loves, Opperman stopped at a small lake, looked out over the placid water and took a deep drag of his cigarette. He sighed.
"People don't want their home to be pigeonholed as a sleepy southern town with its demons," he said. "They want to project an image that has nothing to do with the Civil War. The primary reason people don't want to talk about the statue is that."