COLLEGE PARK, Maryland – No, it's not a mistake. Those bouncy balls at the bottom of the drink are purposeful… and delicious!
They are called boba, and the drink is called "boba tea," but it is more commonly known on the East Coast as bubble tea.
Bubble tea originates from Taichung, Taiwan. It was invented in the 1980s, and its popularity has only skyrocketed since.
Taiwanese locals attribute its success to its high level of "Q," the term they use to describe bouncy, rubbery, and chewy foods.
"I think I like it (bubble tea) because it's kind of a social event, so it's kind of like a community (of friends) going out together to get it," said Madeline Chang, a sophomore at the University of Maryland who frequents Kung Fu Tea in College Park.
"It tastes good, and it also just has roots in Asian culture," Chang said. "It's Taiwanese and that's where my dad is from and my mom is from Shanghai, so it's just like keeping in touch with our roots."
Cullen Taylor, a sophomore at the university, said: "I just really like the way it tastes. I have a sweet tooth, so I like the tea ones that are a little bit sweeter, and the bubbles are cool. It's just a different (kind of) juice."
Not all bubble teas are created equal, therefore it is important to know where to go.
Bubble tea is an acquired taste, and one bad experience can ruin the drink for you. If you're interested in trying out bubble tea, you should check out the following locations: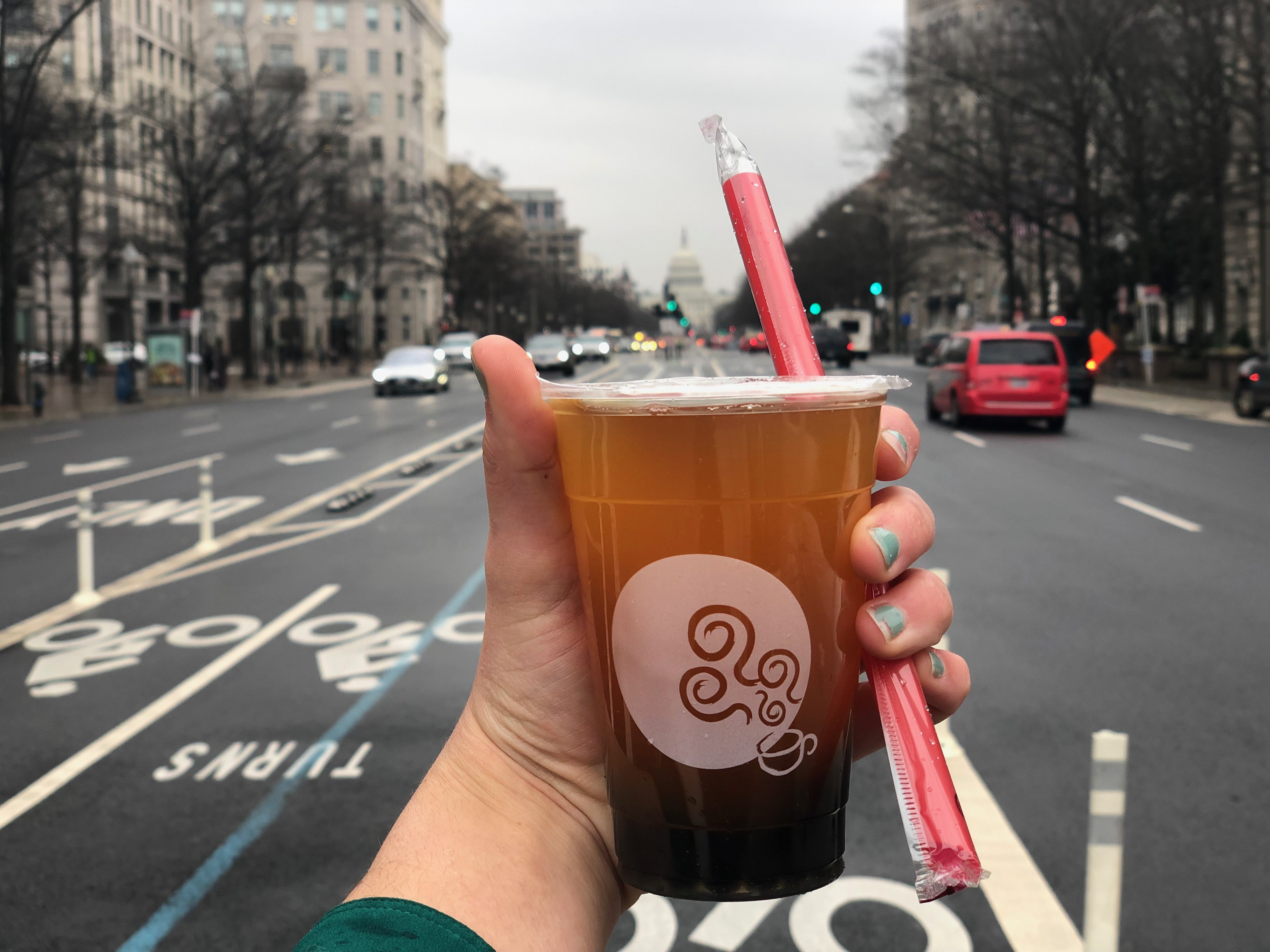 Kung Fu Tea is arguably the most consistent and reliable bubble tea location on this list. The chain has a large variety of milk and fruit flavors to choose from.
Orders are extremely customizable. You're able to change sugar and ice levels and choose from a variety of non-dairy milk.
Kung Fu tea has perfected the art of boba. Their tapioca pearls are the perfect example of Q and have just the right amount of sugar. Kung Fu tea has found great success in the Washington area and continues to expand by opening new locations.
Many of their locations are stocked with board games and activities to keep their customers entertained. It is meant to be a place where groups of friends can come together and hang out.
Gong Cha is a more artisan chain. You can find exquisite original concoctions that are equal parts refreshing and relaxing. Their pearls aren't as chewy as those at Kung Fu, so that's why it earns second place.
Ten Ren Tea can best be described as grandma's place. The location in Rockville, Maryland, is extremely homey and offers a large variety of take-home teas and ginseng, which has been linked with various health benefits.
The College Park location doubles as a restaurant – I highly recommend the eel with rice or their extremely popular chicken nuggets. I would argue that Ten Ren's teas are the most authentic, but their bubbles can be lackluster and flavorless at times.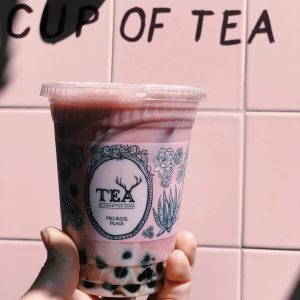 Bubble tea's tapioca balls, also called pearls, are made of tapioca starch, which is derived from the cassava root. Tapioca is almost entirely made up of starchy carbohydrates and fiber.  
The greatest health benefit it has is that it is common-allergy free (gluten, nut, and grain-free), making bubble tea a great dessert option. The large amount of fiber in bubble tea also makes it easily digestible for people who suffer from irritable bowel syndrome and diverticulitis.
Tapioca pearls are not vegan, seeing as they are soaked in a mixture of melted black sugar and honey. However, bubble tea can still be very vegan-friendly. You can substitute the tapioca pearls with aloe, fruit-flavored jellies and popping bubbles.
Unfortunately, everything has a bad side, especially if it is delicious.
Because of its high-carbohydrate and high-calorie count, bubble tea can also make you gain weight. According to Health Line, one cup of dry tapioca pearls has 544 calories and 135 carbs.
"It's so good because it's like a food and drink all in one – the perfect snack," said Christian Bryant, a UMD graduate. "But I cut down on it because of the high sugar content. I was getting super tired and distracted by the sugar rush."
Bubble tea can be a great treat. However, it is still a dessert, and therefore should be had in moderation. I'm still working on that one.