BALTIMORE — Caren Bloom had never passed out before, but she knew the warning signs — spots in front of her eyes, ringing in her ears.
Bloom, four months pregnant, had just begun her shift on an unseasonably hot September day at the Johns Hopkins Bayview Medical Center, where she is a registered nurse in the labor and delivery unit. A fellow nurse found Bloom's blood pressure was very low and sent her home.
Though she'd been in air conditioning, Bloom was dehydrated and hadn't eaten enough. She's been more careful through the rest of her pregnancy.
As temperatures rise due to climate change, medical researchers have found pregnant women face increasing challenges to delivering healthy babies. Extreme heat poses many health risks to pregnant women and fetuses: dehydration, preterm contractions, preterm labor and low birth weight.
Low birth weight — less than 5 pounds, 8 ounces — can mean complications for the newborn, including underdeveloped lungs and problems with brain development, as well as increased risk of infection, doctors say.
Births up to two weeks early
A new study by researchers from UCLA and Claremont McKenna College analyzed daily temperatures and birth rates in counties across the United States between 1969 and 1988. The researchers found that birth rates spiked on days when the temperatures hit 90 and the day after the extreme heat. Women delivered up to two weeks early.
Dr. Ozhan Turan, a professor at the University of Maryland School of Medicine, said that the biggest danger extreme heat poses to the fetus is in the first three to eight weeks of pregnancy.
Extreme heat during the first trimester of pregnancy can lead to heart defects in infants, according to a study by the American Heart Association.
The increase in temperatures from climate change may increase the number of U.S. infants born with congenital heart defects between 2025 and 2035 due to the "anticipated rise in average maternal heat exposure," the study conducted by The American Heart Association. This will result in 7,000 additional cases in states such as Arkansas, Texas, California, Iowa, North Carolina, Georgia, New York and Utah, the study said.
Pregnant women — along with newborns, children and the elderly — are among the most vulnerable population to extreme heat, said Katie Huffling, executive director of the Alliance of Nurses for Health Environments.
Trish Koman, a scientist at the University of Michigan School of Public Health, said societies around the world must adapt to the impact of increasing heat on children.
"I think it's going to be really important as heat waves intensify and are more frequent that we are really thinking about the changes that we need to make in a variety of ways that keep our kids safe," Koman said.
Contractions linked to dehydration
Over the summer, Baltimore saw back-to-back 100-degree days in the middle of an 11-day stretch with temperatures over 90 degrees.
Bloom did notice more patients in the labor and delivery unit this summer, often due to dehydration. Though it is always busier that time of year, Bloom said, she described the three months as "insane."
Patients continuously came in with complaints of contractions, likely caused by dehydration, she said. The patients would be connected to an intravenous line to hydrate them and would be monitored for at least two hours until the contractions stopped.
"We're like, 'Is it ever going to stop?'" Bloom said. "It's very evident, the amount of people that we're seeing."
When the unit got their data back from the hospital, she said, it showed an increase in both the number of patients and number of deliveries.
An analysis by the Howard Center for Investigative Journalism this summer found the average annual temperatures in Baltimore have gone up more than 3 degrees over the last century, and the number of very hot days in the city could increase six-fold by the middle of the century.
In cities such as Baltimore, many lower-income neighborhoods, with fewer trees and parks, are up to 8 degrees warmer than the coolest areas. That heat creates a variety of health problems, including many among pregnant women.
"Some of that is because of the physiology of pregnancy," Huffling said. "It can make it harder for pregnant women, especially as they're getting toward the end of pregnancy, to be able to effectively regulate their temperatures."
Dr. Turan said pregnant women have increased progesterone, a steroid hormone that is involved in the menstrual cycle and pregnancy.
"They already have a hotter state," Turan said. "Every pregnant woman, because of increased progesterone, feels more hot than the normal woman."
Problem heat in rowhouses
In fact, heat affects women globally, said Skye Wheeler, a researcher at Women's Rights Division, part of Human Rights Watch, an organization that investigates abuse around the world.
"Women experience the impact of climate change differently from men," Wheeler said. "It's increasingly a problem, and in the future, it's going to get a lot worse" without drastic actions to blunt climate change.
In Baltimore, many women, including Caren Bloom's patients, face bigger health challenges than she does.
In some low-income neighborhoods, the heat index inside a home can be as much as 20 degrees hotter than the outdoor temperature, reporting by the Howard Center for Investigative Journalism at the University of Maryland found.
Howard Center reporters this summer placed heat and humidity sensors in rowhouses in Baltimore's hottest neighborhood. In one family's rowhouse, the reporters found, children were sleeping in a room with an average heat index of 98 degrees.
The Bayview Labor and Delivery Unit doesn't send Child Protective Services to check the home for issues like heat, Bloom said. A patient meets with a social worker only if the patient tested positive for drugs or has a history with domestic violence or psychiatric problems, she said.
Bloom said she doesn't know if she'd think to mention to a social worker that the patient is going home in very hot weather to a house without air conditioning. "I think we probably do a disservice by not asking about what their air situation is like. It was extremely hot this summer."
With the heat, Bloom was surprised to find how intense her nausea was. "I was very badly nauseous, and the heat was exacerbating everything."
She took Diclegis, a medication to relieve nausea. But this drug is not available to everyone, which includes most of the patients coming to Bayview.
"They come in and they're nauseous and we give them the stuff in the hospital, but we can't send them home with anything because they don't have insurance. They don't have any way to cover the things that can actually help them," Bloom said. "It's not like you can get any of this over the counter. It's absurd."
Researchers have found that people's health often is dictated by the neighborhoods they live in.
More warnings about heat
Across the city, there is a 19-year gap in life expectancy. A person's zip code, in addition to reflecting income, also can tell how close someone is to medical services, especially important while pregnant: doctor's visits, a hospital and even access to food.
"Something that's actually pretty well established in the field of public health is that poverty is the greatest predictor of all kinds of health problems," said Karin Russ, the course director of Community/Public Health at the University of Maryland School of Nursing. "And so now we translate it to people who are in poverty and experiencing climate change are going to fare much worse than than wealthy people who are experiencing climate change."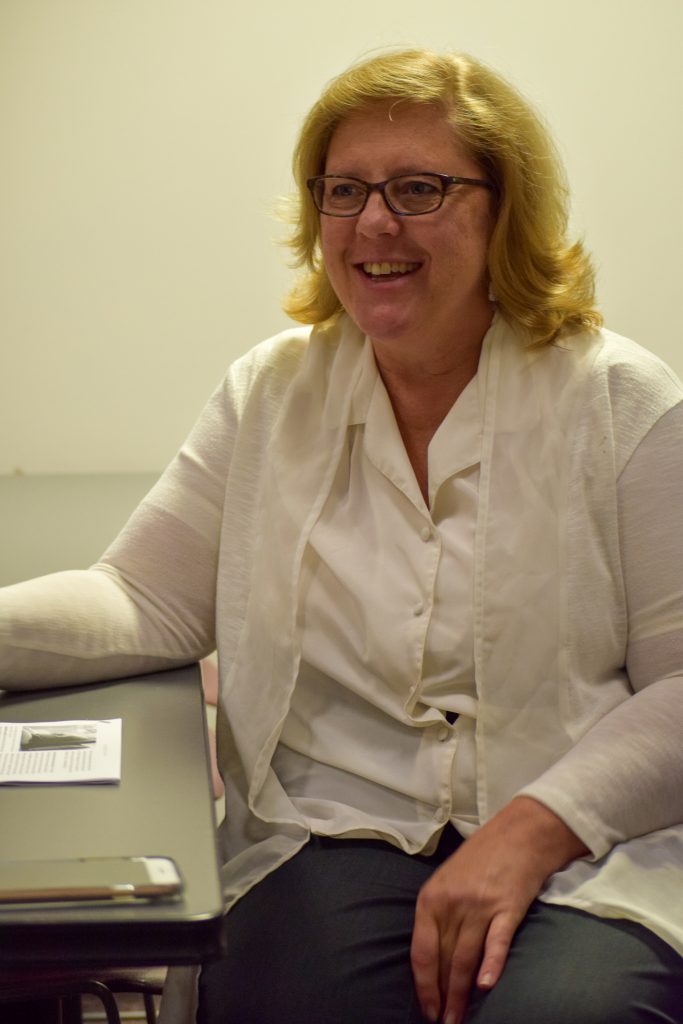 Many medical practitioners feel it is their responsibility to provide more education to pregnant women about the risks of extreme heat and how it relates to them.
"Especially nurses," Huffling said. "We're the most trusted profession. I think that we need to be more effectively using our voice around that with our clients.
"You can do it in a way that I think is non-political," Huffling said, "weaving it into the discussions that you're already having."
Russ and Robyn Gilden, both members of the Alliance of Nurses for Health Environments, define themselves as nurses and advocates.
Though there are state- and regional examples of climate change action, Russ says it's hard to make a meaningful change without a national plan.
"We just try to move national policy because that's really the only way we're going to make significant change," said Gilden, an assistant professor at the University of Maryland School of Medicine.
Koman, at the University of Michigan, leads multi-disciplinary research to create healthier communities and believes communities play a huge part in creating change.
"It's important that states and local governments be ready to act when the federal government doesn't do its job," Koman said.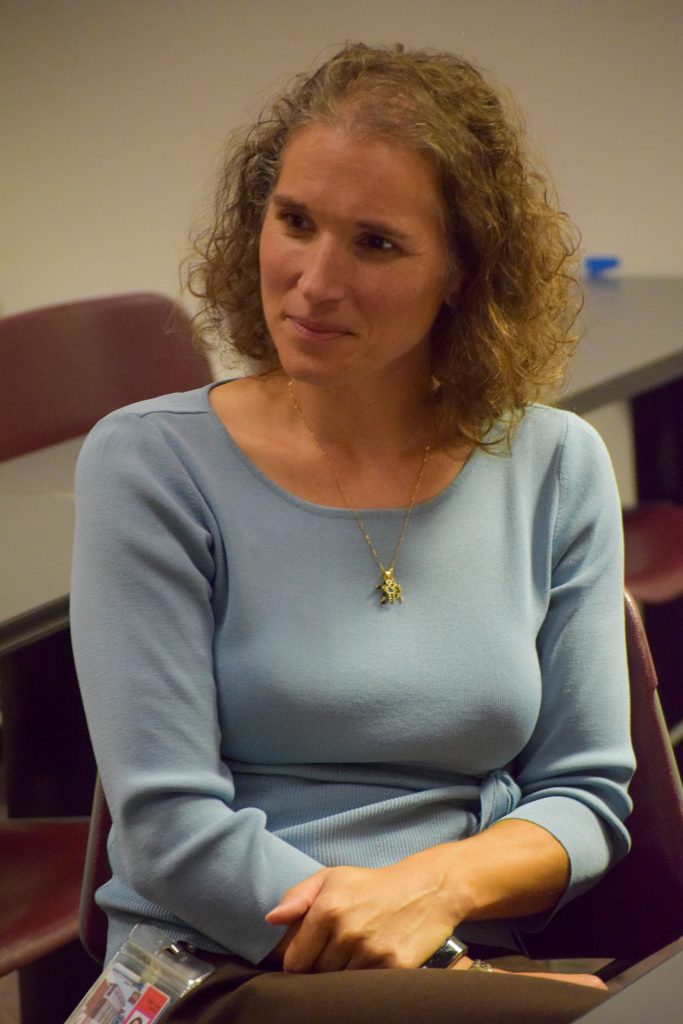 Meanwhile, Bloom is due in February. By the time summer rolls around, temperatures will be rising again, and she will have "a lot more things" to worry about. At the end of her three-month maternity leave, Bloom will be trusting her baby's well-being to a nanny as the summer heat picks up.
"Are you putting enough sunscreen on my child?" she said. "Are you going to give them the breaks and make sure they're drinking enough?"