As the United States counts down towards an election that some predict will yield the highest voter turnout in over 110 years, the COVID-19 pandemic has prompted record numbers of early voting and voting by mail. So far, over 84 million Americans have already voted, and the United States has already hit 60% of all votes cast in 2016.
Yet, widespread slowdowns in the U.S. Postal Service have been steadily increasing for months. And more than 1 in every 100 mail-in ballots are expected to be rejected due to issues with missing fields, torn envelopes or signatures not matching voting records. These issues have led some to fear that their votes might not be counted — a situation that, while dire for any voter, is even more pressing for those in key battleground states.
Though opinions differ on what states are truly battleground states, the nine states identified by FiveThirtyEight to have the closest races for 2020 are Arizona, Florida, Georgia, Iowa, North Carolina, Ohio, Pennsylvania, Texas and Wisconsin.
In an attempt to provide insight into potential mail-in voting issues that could affect the 2020 election, we examined the Postal Service and mail-in voting issues experienced in each of these battleground states over the past year.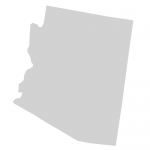 Arizona
At the beginning of 2020, a federal appeals court eliminated an Arizona policy banning voters from turning in other voters' mail-in ballots for them after finding substantial evidence that, due to the reliance of the state's Hispanic and Native American populations on the help of poll workers or family members in transporting their ballots, their votes were being actively suppressed.
Though the elimination of this discriminatory policy made it more convenient for these demographics to use mail-in voting for upcoming elections, the rise of COVID-19 presented a host of other problems.
Despite other states making moves to delay their primaries, Arizona decided not to delay its March 17 contest for logistical reasons — citing that they already hired poll workers, secured polling sites and made other necessary arrangements. Instead, they opted to cut the amount of polling center locations by a third in Maricopa County, Arizona's most populous county. The county also made other locations into "voting centers," where even voters not in the precinct could cast their ballots.
The vast majority didn't vote in person. In a state where mail-in voting has been popular for years, about 80% of voters cast their ballot by mail. Altogether, the state saw high turnouts, with more than half a million as of the day after, already about 90,000 higher than than the Democratic primary back in 2016. Arizona still ended up rejecting over 2,500 mail-in ballots that election.
Federal cuts to the Postal Service paired with everyday postal issues have plagued the state in recent months. Reports of large slowdowns began surfacing in the spring and worsening through August, with residents in places like Phoenix and Casa Grande, citing missing mail and long delays. And in some cities like Arizona City, where citizens have to physically pick up their mail from post offices instead of it being delivered to their doorstep, the pandemic turned this inconvenience into a health risk.
Arizona's early voting process is off to a strong start — with Maricopa County processing a historic 1.63 million early votes already, most of them by mail. Elections officials there can begin counting ballots up to two weeks before Election Day, and all things considered, this battleground state could also be one of the first swing states to announce results on Nov. 3.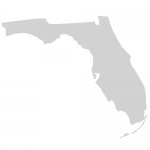 Florida
The Sunshine State's record with the Postal Service isn't all clear skies.
Like Arizona, Florida didn't delay its presidential primary in March, and while some showed up to vote in person, about two-thirds of the state either voted early or by mail to make for a low turnout at just 29%.
Despite more than 18,500 mail-in primary ballots being discarded for arriving after the deadline, officials in Miami-Dade, Broward and Palm Beach counties encouraged more voters to consider voting by mail as COVID-19 concerns arose throughout the state. In all, more than 35,000 mail-in ballots ended up in the reject pile due to lateness or unmatched signatures. Trump won the state by less than 113,000 votes in 2016.
Postal issues only escalated as the year progressed. A study conducted by the Florida Times-Union in May sent first-class letters out to six cities in the state. While some arrived on time, others arrived up to six days later. The same month, several lawsuits were opened against the state in protest of various strict mail-in guidelines.
Later in August, postal workers in that area protested the new postmaster general Louis Dejoy's Postal Service funding cuts, a move that caused overtime to be slashed and high-speed mail sorters to be eliminated — causing mail delivery to slow.
An October study by The Washington Post revealed that, within Florida and several other states, timeliness for mail delivery varied widely based on the area. And although residents had already cast more mail-in ballots two weeks before Election Day 2020 than they did in the entire 2016 election, about 14,600 ballots have already been rejected. As of Oct. 30, though, there were relativly low error rates for mail-ballots reported in several counties, and Floridians with rejected ballots had until Nov.1 to fix them — with elections officials working with citizens to "cure" their ballots.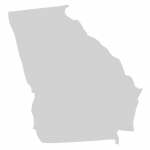 Georgia
In March, Georgia made the decision to postpone its primary election due to COVID-19 concerns, sending all voters a "no-excuse necessary" absentee ballot request form, according to The Atlanta Journal-Constitution.
However, when the revised date came in June, many ballots were not received due to absentee ballot requests effectively going missing in places like Fulton County, where requests were buried in the election office's email system. This forced voters to go out and endure long lines of up to eight hours at polling centers.
Throughout the months after the primary, state officials and residents battled over whether mail-in voting should be expanded for the general election. Republicans in control of the Georgia House approved legislation to prevent election officials from proactively sending mail-ballot request forms to voters who didn't yet request applications.
As a result, pushback came from the ACLU and voter rights groups. Lawsuits against the state's requirement that voters pay for postage costs associated with their ballot alleged that, due to the pandemic, the state should assume the costs. They also argued against Georgia's strict mail-in deadlines, to no avail.
This isn't the first time residents have fought against Georgia's election procedures. During the midterms in 2018, confusing instructions provided with the absentee ballots caused hundreds to be rejected in a single county, prompting an ACLU investigation after voters weren't notified of their uncounted ballots. Eventually, voters gained the opportunity to fix their mistakes.
As we near the November 3 election, mail-in voting continues to soar in Georgia. Nearly 1.7 million voted absentee or in-person during the first eight days of voting — with 720,000 of those mail ballots. And as of Oct. 30, that number has more than doubled to 3.8 million early voters with 1.2 million and counting of those absentee — totaling to almost more than all votes cast in the entire 2016 election in Georgia.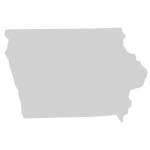 Iowa
Widespread issues didn't arise with the Postal Service in Iowa until the coronavirus epidemic was underway. Thinking ahead to their June primary, Iowa officials began advising voters in March and April to vote by mail — preparing to send ballots to every active voter.
As of late April, almost 50,000 Iowans had requested mail-in ballots for their state's primaries. The June primary ended up setting a record with more than 487,000 ballots cast — and more than 410,000 of them voted absentee.
Despite promises from Postmaster Dejoy that the Postal Service could handle election mail, the president of the Iowa Postal Workers Union said that mail had begun piling up in their offices in August and that equipment had been removed due to funding cuts. Iowa postal workers participated in a protest in late August against the changes.
Iowa has made moves to help the mail-in voting process by providing county auditors with time to begin removing the ballots from their outer envelopes, but not their security envelopes, before Election Day.
Iowa has sided with Trump in upholding a ruling prohibiting county auditors from filling in any missing fields on incomplete absentee request forms — forcing auditors to forgo sending those people a ballot. This move sparked criticism from activist groups worried that now, with the request process potentially longer, voters won't be able to fill out and return their ballots in time.
To speed up the counting process, a provision approved by the Iowa Legislative Council has allowed officials to begin processing ballots the weekend before Election Day. So far, 924,533 absentee ballots have been returned — but they're still waiting on more than 750,000 to come back.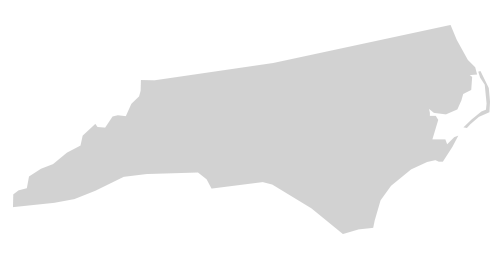 North Carolina
Only about 5% of North Carolinians typically vote by mail, according to Board of Elections Executive Director Karen Brinson Bell. This number is expected to skyrocket to between 30% and 40% in November, Bell said.
In May, Democratic legal groups sued the state over mail-in voting rules, asking the state board of elections to make changes like providing prepaid postage and extending deadlines. Later that month, a bill was also introduced to provide more funding to accommodate increased absentee ballot requests.
By the end of July, over 70,000 North Carolina residents had requested their ballots for November, which was already four times the amount requested at the same time in 2016. Requests for mail-in ballots reached over 500,000 by the end of August.
However, North Carolina was witnessing some of the same slowdowns as other states with Postal Service cuts. In October, parts of North Carolina experienced on-time delivery rates that were 10.1 percentage points less than they were in January.
As of Oct. 31, over 930,000 North Carolina voters had cast their vote by mail. More than 4.5 million early votes were counted in total as of Nov. 1.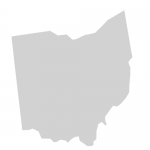 Ohio
Ohio contains many rural districts with a heavy reliance on the Postal Service.
In the last few years, Ohio experienced months of mail mixups in Ohio City and Tremont, as well as a postal audit of Ohio Valley ordered by congressional officials that uncovered 67,000 customer complaints due to lateness and mailroom mismanagement.
The COVID-19 pandemic jarred the state's mail system weeks before their primary election on March 17. In a last minute move the day before the election, Ohio's governor pushed for it to be postponed till April 28, abruptly closing voting sites and rushing voters to request ballots by mail despite warnings of postal slowdowns.
As a result, about 9,000 voters didn't receive a requested ballot. Hundreds of ballots sat in a warehouse undelivered to officials in counties like Butler, Geauga and Lucas — delivered weeks after the election by postal workers. Finally, if a ballot made it to officials, 1 in 100 were thrown out. These factors combined for one of the state's lowest election rates in recent history according to the Dayton Daily News.
Ohio's postal issues have worsened amidst nationwide Postal Service funding cuts. At one point in July, the percentage of first-class mail delivered within five business days in Ohio Valley was 13.8% lower than the Postal Service's national average, and in Northern Ohio, they were 16.6% slower at that point.
Throughout July and August, on-time rates in northern Ohio fell 20.4 percentage points. Roughly 1 in 7 pieces of first-class mail weren't delivered on time and in some regions, it was as high as 1 in 4. Their capital has experienced the 4th largest slowdown of mail in the U.S., with the number of pieces of mail sorted per hour reduced by 327,000 in Columbus.
Back in 2018, Cleveland was named as one of the seven lowest-performing sites in the country during the midterms by the Postal Service itself. And in October 2020, the mailing of hundreds of thousands of ballots was delayed because a printing company was overwhelmed with requests. Now, as the election approaches, Ohio voters may be favoring in-person voting, with some waiting in hours-long lines, according to The Cincinnati Enquirer.

Pennsylvania
Many battleground states struggled with postal issues during the primary season, but the cracks in Pennsylvania's mail system were beginning to show as far back as last winter.
In December, staffing shortages plagued Cumberland County, causing significant delays. One family interviewed cited bills never being picked up because no one was covering their route and coupons arriving in their mailbox after they had expired.
In the state's June 2 primary election, tens of thousands of ballots arrived late, and were only counted after a court order required it. Four days after the election, Philadelphia was still counting.
Philadelphia is on the list of the largest summer Postal Service slowdowns as the 6th largest reduction of mail per hour, decreasing by 310,000 pieces. Throughout central Pennsylvania, on-time rates fell 17.9 percentage points in July and August.
As of last week, half of all mail-in ballots — almost 1.5 million — have been cast in Pennsylvania. Yet, since ballots cannot begin being processed until 7 a.m. on Election Day in this state, many counties likely won't be done counting on Election Day.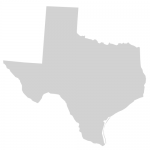 Texas
In Texas, areas like Downtown Dallas and Andrews have endured Postal Service issues since at least last November. In Andrews, routine mishandling of mail was a problem throughout the winter, according to CBS7 in Midland, TX.
During the summer, a survey tracking the mail across the state found that, although parts of Texas did experience slowdowns, it wasn't a statewide problem, according to The Texas Tribune. Dave Lewis, the president of Snailworks, the organization that ran the survey, concluded that for those who had been having issues, these problems weren't a result of COVID-19 but had been issues for a while.
Last summer, Houston had the second-largest reduction in Postal Service sorting capacity in pieces per hour, after Los Angeles, with 470,000. Residents in North Texas cited large delays or missing mail around the time of the cuts.
The Texas high court, made of all Republicans, recently ruled that the state cannot send out unsolicited mail-in ballot applications to voters who didn't request them, and Texas remains one of the only states not allowing widespread mail-in voting this year.
With Election Day looming, a record-breaking 9.6 million Texans have voted early — over 700,000 more than the entire 2016 Election for the state.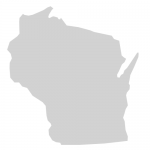 Wisconsin
Beginning in the spring, Wisconsin's primary showed issues with the Postal Service's ability to handle increased mail-in voting. Not only did thousands of ballots not make it to voters on time, but over 2,600 ballots that were returned following the deadline on April 13 were not counted, the state election commission said.
Ahead of the August 11 primary, nearly 700 voters didn't receive ballots in cities like Milwaukee and Wauwatosa, even though they sent in requests. The August election did boast record mail-in ballot numbers, with almost 895,000 ballots issued.
During the midterms in 2018, the Postal Service's own report named Madison one of the highest performing sites for election and political mail. However, Eau Claire was listed as one of the seven lowest.
Now, thousands of postal workers and citizens are continuing to cite concerns about the postal system in their state. Wisconsin poll workers might even have to work extra long hours to get all ballots counted. Likewise, Democratic Party officials are also worried that the same issues that made the April election so difficult will return.
A Supreme Court decision last Monday disqualified any absentee ballots received after Election Day, prompting urgent messages from Democratic Party officials for voters not to rely on mailboxes to return their ballot and instead bring it directly to a dropbox or election clerk's office. Out of 1.8 absentee ballots requested, 1.5 million people have either returned their ballots by mail or voted in person, as of Oct. 27.