Maryland lawmakers are urging the Biden administration to extend home confinement for prisoners once the COVID pandemic eases.
WASHINGTON – With parts of the FBI headquarters building crumbling on Pennsylvania Avenue, there had been plans to relocate the agency to a more secluded and spacious campus in either suburban northern Virginia or suburban Maryland.  But six months after…

WASHINGTON – Sen. Chris Van Hollen, D-Maryland, criticized what he called the Trump administration's isolationist foreign policy and called for greater collaboration with American allies in a discussion on defense and international affairs at the Brookings Institution Thursday. Van Hollen…

Maryland's Democratic lawmakers on Thursday expressed outrage at President Donald Trump's conduct detailed in Special Counsel Robert Mueller's report but stopped short of saying whether Congress should initiate impeachment proceedings.

WASHINGTON – The Trump administration came under fire Wednesday from congressional critics who said agencies were unnecessarily delaying or blocking release of public information about the government. "The Trump administration should be operating with a presumption of openness — as…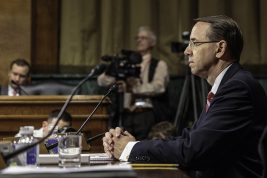 WASHINGTON – Maryland federal prosecutor Rod Rosenstein, President Donald Trump's nominee for deputy attorney general, would not commit on Tuesday to appointing a special prosecutor to probe possible links between Russia and the Trump campaign. Despite pressure from Democrats on…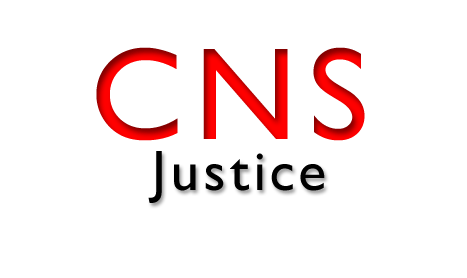 The Department of Justice issued two letters to Maryland courts supporting constitutional rights of citizens recording police officers in their official capacities.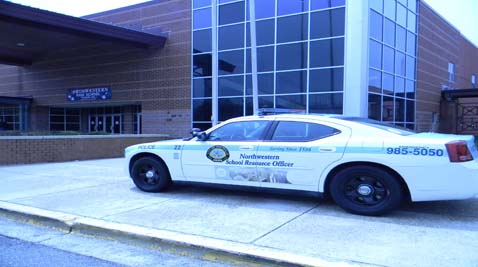 The mention of school resource officers in these days of mass shootings and terrorist bombings conjures the intimidating image of a gun-toting security guard for some, but Sgt. Mike Rudinski insists SROs are in schools for much more than just safety.