African-American communities in Maryland helped to pass same-sex marriage in November, despite many predicting they would vote against the measure.
Gambling expansion was too close to call Tuesday night, with 51.6 percent for, 48.4 percent against and many votes uncounted.
LINTHICUM- Election night was an emotional roller coaster for Maryland's republicans. The evening began with great hope for Gov. Mitt Romney and Maryland republican candidates, but ended with tears as the night came to a close. The Republicans say they're disappointed, but not defeated, and they're confident that another four years under Democratic rule will make Maryland swing from blue to red in 2014.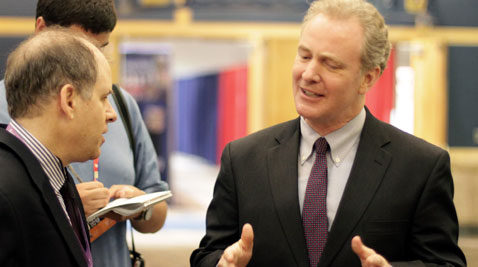 Rep. Chris Van Hollen said Friday that although he played Paul Ryan in six mock debates with Vice President Joe Biden, it was the vice president's knowledge of the topics, and not the congressman's preparation assistance, that was crucial to Biden's performance.