Search Results
Governor Martin O'Malley x
Former Maryland Governor Martin O'Malley faced-off against Hillary Clinton and Bernie Sanders in the first Democratic Presidential Debate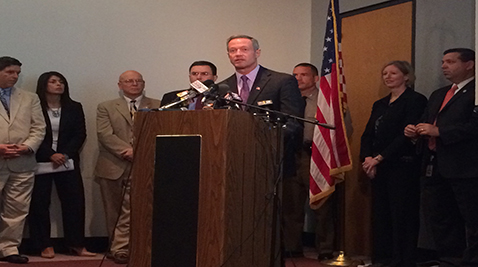 Maryland state health officials are learning from the mistakes made at a Texas hospital that have left two nurses who cared for an Ebola patient infected with the disease themselves.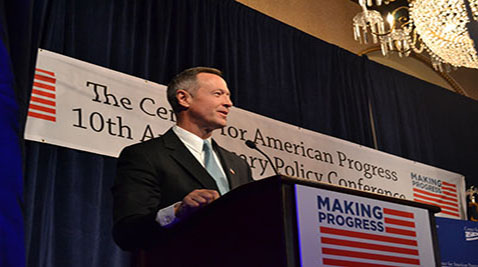 Inclusive policies like the Dream Act, which provides in-state tuition for some undocumented immigrants, are key to building a successful economy in Maryland, Gov. Martin O'Malley said Thursday at the Center for American Progress, a progressive advocacy group.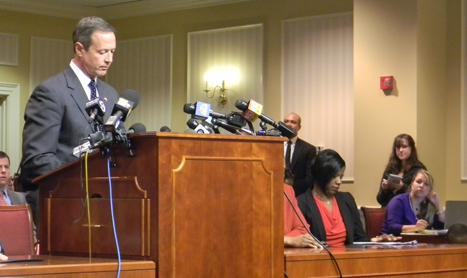 Gov. Martin O'Malley told senators the death penalty is expensive and ineffective and Maryland should become the 18th state to abolish it.
Maryland voters support an assault weapons ban, strongly oppose a gas tax, and show increasing opposition to the death penalty, according to a new Gonzales Research & Marketing Strategies, Inc. poll.
Gov. Martin O'malley unveiled a gun control and public safety package similar to the one President Obama set before Congress on Wednesday. The list contains some marquee differences to current Maryland laws.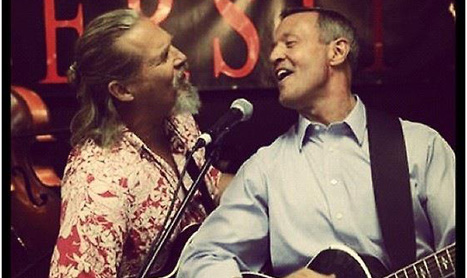 After crashing the Republican convention in Tampa last week, Gov. Martin O'Malley will speak Tuesday night just before First Lady Michelle Obama.
Gov. Martin O'Malley (D) spoke from the Obama/Democratic National Convention Headquarters in Tampa on Tuesday, attacking Republican presidential candidate Mitt Romney's economic plan, calling Romney a "shipwrecker."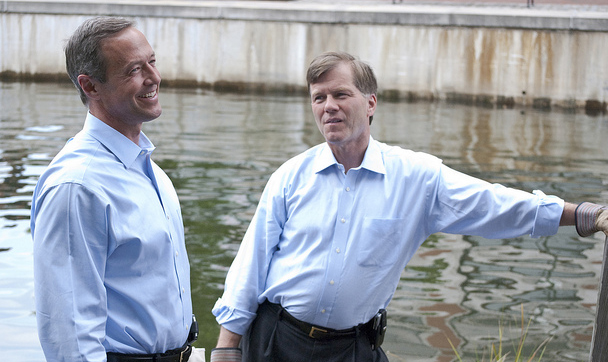 While neither is on a ballot in November, Maryland's Democratic Gov. Martin O'Malley and Virginia's Republican Gov. Bob McDonnell are waging a proxy war this year, campaigning for gubernatorial candidates across the country while simultaneously boosting their own chances at national office.