Search Results
Maryland General Assembly x

The Maryland General Assembly on Thursday elected longtime Delegate Dereck Davis as the new state treasurer.

The Maryland General Assembly voted to override a veto from Gov. Larry Hogan, R, to officially pass a congressional redistricting plan favored by Democrats.
Legislation that increases funding for legal services, reduces health inequities, and improved access to unemployment benefits were among the successes of a justice task force led by Maryland's attorney general.
Included a police-reform legislative package is SB0786, which would transfer control of the Baltimore Police Department from the state to the city for the first time in almost 160 years.
A bill in the Maryland General Assembly would change procedure during a traffic or other stop to ensure that officers explicitly state certain rights, and aims to prevent police from using deceptive or coercive measures to obtain information.
Those incarcerated awaiting trial or convicted of misdemeanors would be able to register to vote and learn about their voting rights under legislation in the Maryland General Assembly this year.
An emergency bill would deaden the requirement that Maryland mortuary science students must complete the majority of their education prior to starting an apprenticeship.

Legislation in the Maryland General Assembly would ask high school health teachers to include the dangers of problem gambling in their curriculum.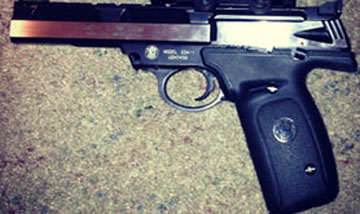 With amendments underway, a bill in the Maryland General Assembly looks to change the language of an existing law in order to reduce the risk of minors' access to guns.
Calling it a "life and death crisis," — particularly in Baltimore — Maryland Gov. Larry Hogan announced he will redesignate his violent crime package as emergency legislation.