The American Wind Energy Association came to Baltimore to showcase the latest advances in wind power.
Gov. Martin O'Malley's offshore wind energy bill was approved by the Senate Friday. The legislation will funnel ratepayer subsidies toward the construction of a wind power farm 10 to 30 miles off the coast of Ocean City.
Senate President Thomas V. Mike Miller Jr., pushed Gov. Martin O'Malley's offshore wind energy bill closer to passage Thursday, with several amendments pending and several having already failed. A final vote could come Friday or Monday.
The Maryland House of Delegates preliminarily approved Gov. Martin O'Malley's offshore wind energy bill Wednesday, and will take a final vote soon. A similar bill is in the Senate.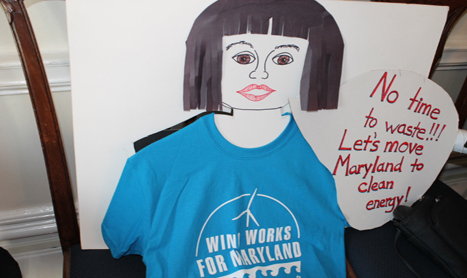 Gov. Martin O'Malley on Tuesday embarked on his third attempt to bring wind energy to Maryland via a subsidized wind farm off the coast of Ocean City.
If a wind farm is ever built off the coast of Ocean City it could enhance recreational fishing by creating artificial reefs, but hurt commercial fishermen who dredge in the area by taking up valuable bottom with cables and lines.
Maryland energy policy remains in limbo, without major progress on offshore wind or hydraulic fracturing during the recently completed General Assembly session.
Legislators questioned Gov. Martin O'Malley about whether the jobs created from his offshore wind legislation will actually go to Marylanders during a House Economic Matters Committee hearing Thursday.
Despite reassurances from Gov. Martin O'Malley that additional consumer fees would be capped at $2 a month under his wind farm proposal, a number of senators said Tuesday they are still concerned that tapping into offshore wind would cost too much.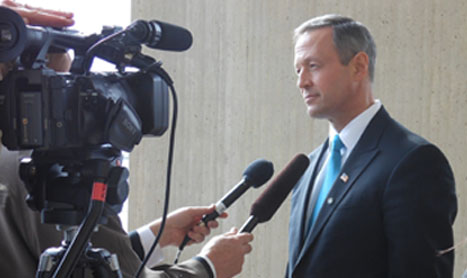 A federal environmental assessment, conducted by the Bureau of Ocean Energy Management, has deemed there would be no significant environmental impact to moving ahead with wind energy projects in the Atlantic Ocean off the coast of Maryland, Virginia, Delaware and New Jersey.