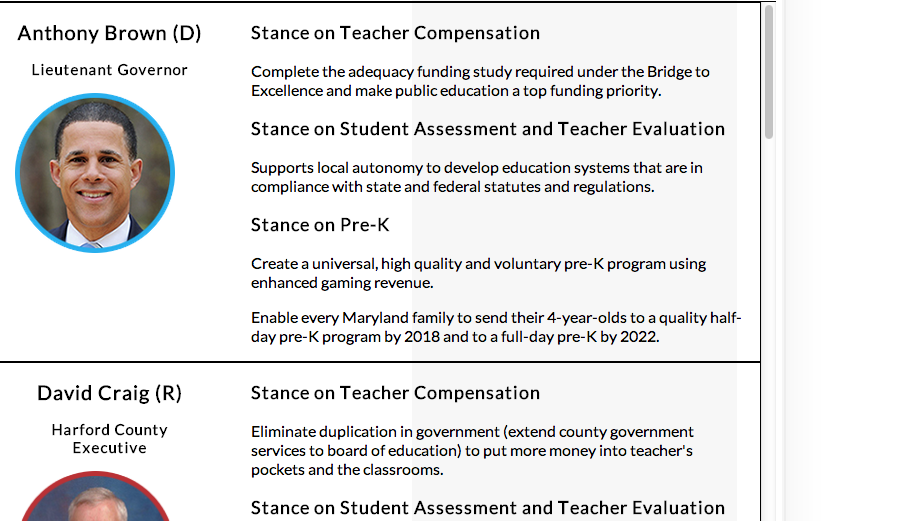 Maryland gubernatorial candidates have a variety of strategies for the future of pre-kindergarten and other state education issues.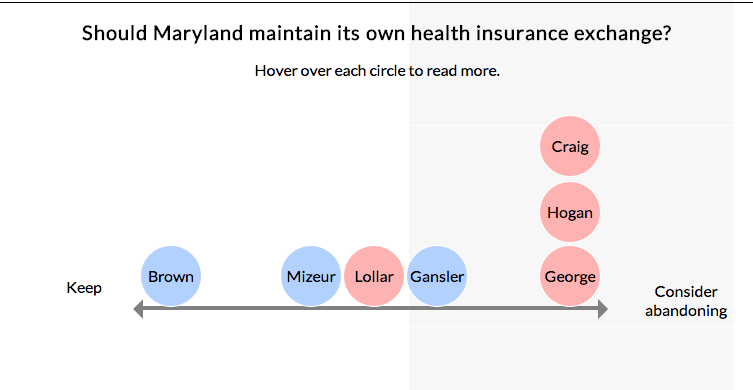 Maryland's gubernatorial candidates may not agree on much — with the singular exception of the state's health insurance exchange. Many running for the state's highest office called the rollout a "failure," and most opponents pointed fingers at Lt. Gov. Anthony Brown, who was tasked with implementing the reform.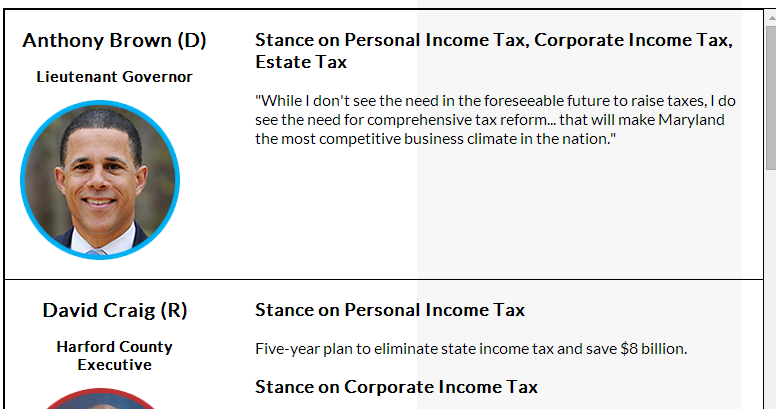 All seven major gubernatorial candidates are taking a stance on one of Maryland's hot-button issues: taxes. They propose adjustments or cuts to both corporate and personal income taxes, and two GOP candidates favor eliminating personal income taxes altogether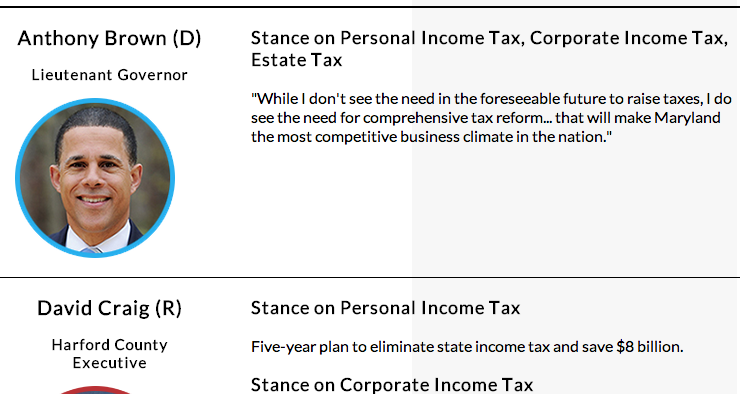 From shrinking the corporate income tax to creating a chicken-litter-to-fuel facility, Maryland's candidates for governor have strikingly different plans to make the state a better place to do business.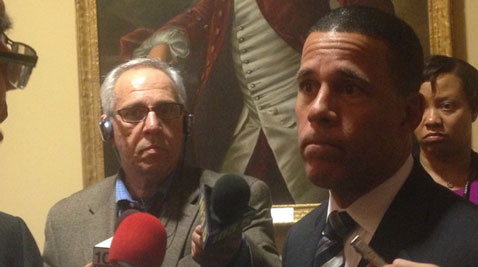 Brown said reports he received as overseer of Maryland's health care reform failed to alert him to major glitches that would mark the launch of the state's health care exchange website.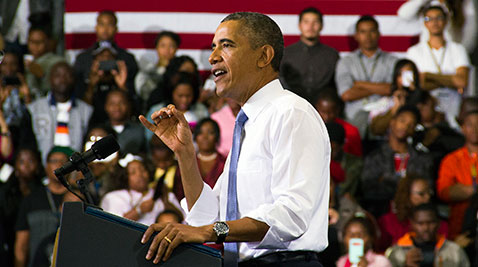 Days before a key provision of his health care law takes effect, President Barack Obama told an audience in Prince George's County Thursday that affordable health care in the United States is a right and not a privilege and called on Maryland to help spread the word about the Affordable Care Act.