Search Results
30 matches
Phone lines are busier for Baltimore mental health hotlines as demands for their services are on the rise.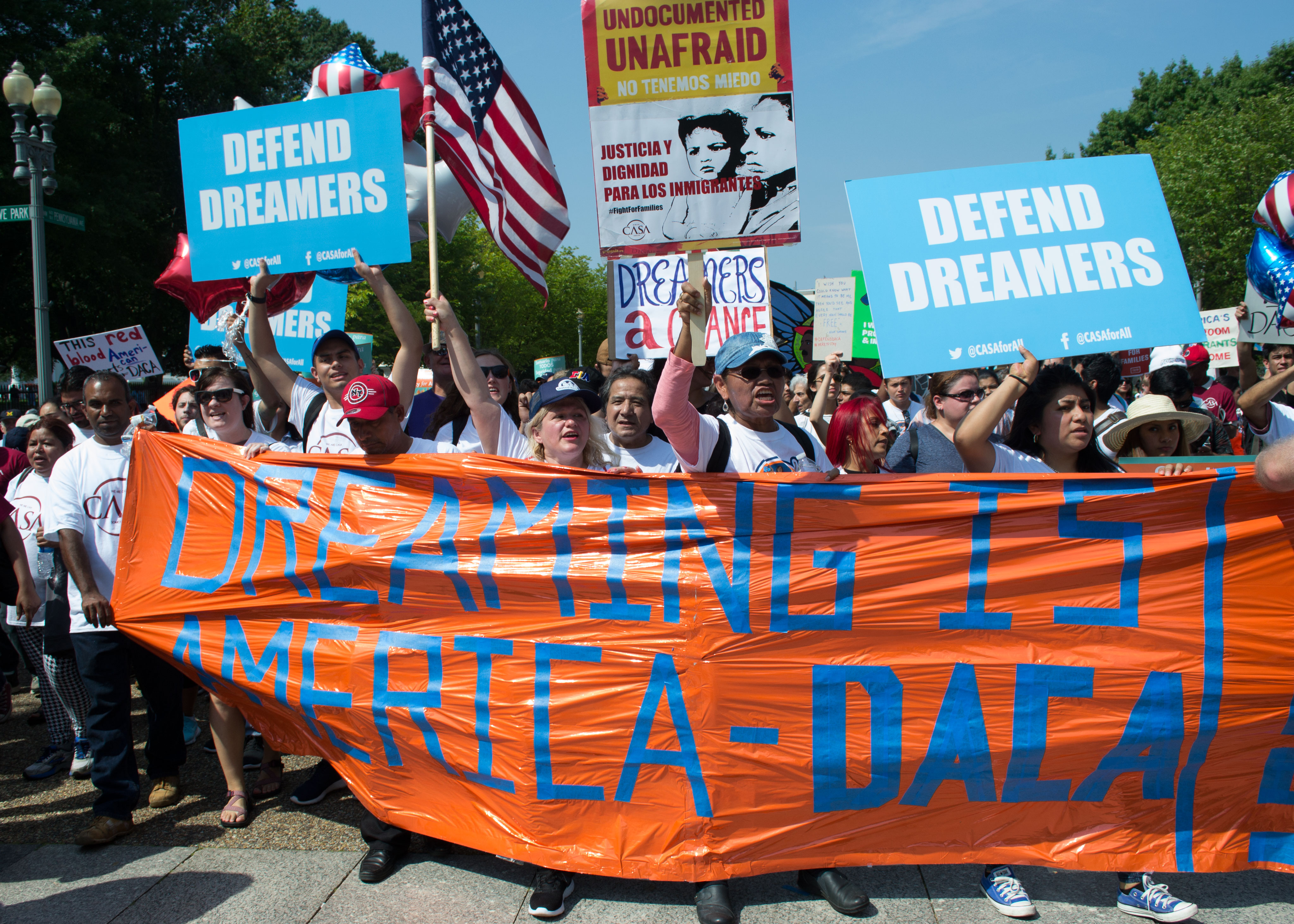 Deferred Action for Childhood Arrivals, a program that prevents some residents brought to the United States as children from being deported, is being restored to its former, Obama-era policies after a ruling on Dec. 4 that overturned the Trump administration's attempt to limit and eventually end the program.
Nine Merrill students spent the semester analyzing three national news broadcasts every night. Each night they blogged about their strongest perceptions. At the end of this momentous year marked by acronyms — MAGA, COVID-19, BLM — each student/journalist leaves with a distinct insight.
Predominantly white communities in Maryland received approximately 20 percent more loans and money per loan under the Paycheck Protection Program, according to data from the Small Business Administration (SBA) analyzed by Capital News Service.

Hogan issued a new emergency order, effective Friday at 5 p.m., closing bars and restaurants at 10 p.m., limiting capacity for retail and religious spaces to 50%, prohibiting fans at racetracks and stadiums, and implementing new hospital and nursing home visitation rules.

Fear, peer influence, more voting options to accommodate the pandemic, and either a love or hate for President Donald Trump were all among reasons for 2020's high turnout.

Unofficial Maryland election results show that little has changed politically in the state. Both parties continue to move further into their respective corners, and third-party voting returned to usual levels after a spike in 2016.
Democrats needed to flip four Republican Senate seats to regain control of the chamber after six years.

It will take several days to tabulate the final results of Ohio's mail-in and in-person early voting, and final, certified results will be available no later than Nov. 28. 
The state's gateway to the Eastern Shore has voted for a Republican candidate in the last five presidential elections.