According to a survey by Solar Foundation, Maryland ranks 13 in the country for solar jobs.
April is National Card and Letter Writing month. The United States Postal Service celebrated by issuing a new Forever stamp inspiring kids at the Friendship Public Charter School in D.C. to personalize their heart-felt messages.
The NTSB issued urgent recommendations to the Metropolitan Washington Council of Governments today as they continue their investigation into the January 12th Metrorail smoke incident.
Lawmakers and Metro riders are looking to the NTSB for answers for what caused the deadly incident on the Yellow Line last week.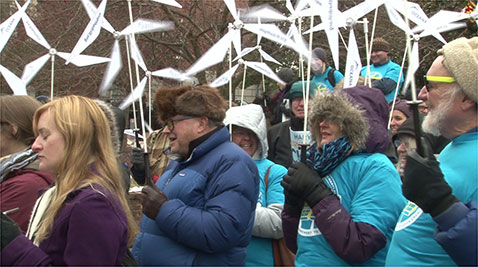 Supporters rally in front of the Maryland State House, Wednesday, calling for increased standards for clean energy.