With a more conservative court, pro-choice and pro-life activists are closely watching this case.
A bill that would remove the governor from the parole process is on a bumpy path through the Maryland Legislature, as both chambers have different versions of the bill that must be hammered out in just a few days.

Delegate Jazz Lewis's House Bill 32 would legalize and regulate the recreational use of Marijuana in Maryland. Sixty-three percent of the tax revenue would go toward HBCU's and communities affected by poverty and racism.

The Supreme Court heard arguments Wednesday on Fulton v. City of Philadelphia, which questions whether religious-based foster care agencies choosing not to work with same-sex parents are exempt from nondiscrimination laws. Catholic Charities of Baltimore no longer provides foster or adoption services but FreeState Justice, a statewide LGBTQ advocacy group, fears other Maryland social services could be affected by a religious exemption ruling.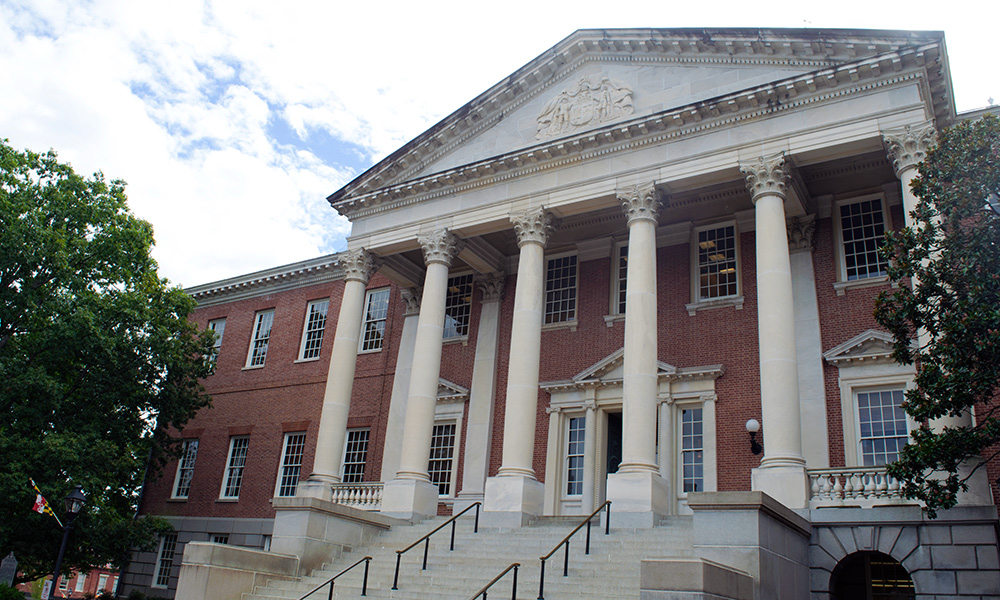 ANNAPOLIS, Md. — Teens could be exempted from Maryland's child pornography laws in certain cases if the General Assembly passes any one of four differing bills filed this session.
Lawmakers want to decriminalize teen "sexting," a practice that arose with the mass adoption of smartphones and that experts say is fairly common among teenagers.

Legislation that passed in the Maryland Senate would establish statewide an initiative to provide therapy dogs to child witnesses in circuit court hearings and proceedings.
WASHINGTON — Before 2016, the foreign and domestic emoluments clauses of the U.S. Constitution didn't get much attention. Now, these two short sections — which historians and legal scholars interpret as prohibiting government officials from accepting gifts from foreign or…

The Capital Gazette shooting trial has been rescheduled for early March, just as court documents with information ranging from references to DNA testing to notes about the defendant's veterinary history recently became publicly available.