Washington- Temporary Protected Status (TPS) holders continue to pressure and demand a permanent solution for their legal status.
A new Governor's Office for Immigrant Affairs is tasked with connecting immigrant advocacy resources across the state to those in need, and Maryland's nonprofits and high-ranking officials have thrown in their support — and expectations.

Washington- One DACA recipient explains why a pathway to citizenship is critical for her and her family.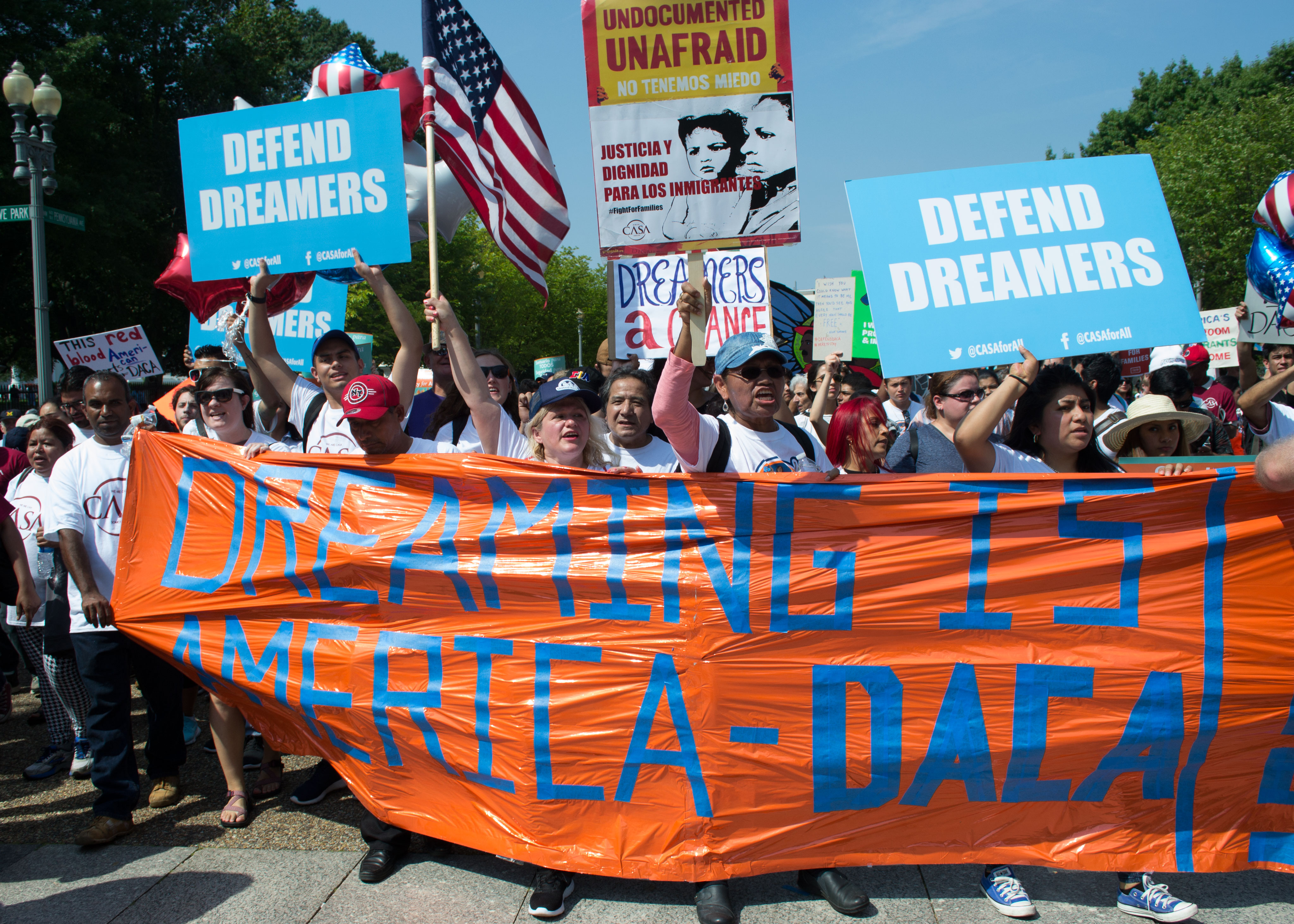 Deferred Action for Childhood Arrivals, a program that prevents some residents brought to the United States as children from being deported, is being restored to its former, Obama-era policies after a ruling on Dec. 4 that overturned the Trump administration's attempt to limit and eventually end the program.
Five Maryland jurisdictions currently have contracts with ICE, and two Maryland universities have consulting and training contracts. While activists across the state are seeking to end these agreements, officials say the revenue is worth it.
There won't be a citizenship question on the 2020 census, but immigrants are still afraid of sharing information with the government. In Maryland, immigrant-advocates are knocking on doors to tell residents why the census matters.

Steve McMurray owns what some say is the best Jamaican restaurant in Baltimore, doubling as an informal cultural center for what the U.S. Census reported as the city's largest immigrant group. Baltimore is rapidly losing people, but immigrants continue to move there, helping to stem the population loss.

Immigrants' rights advocates rallied in support of the Deferred Action for Childhood Arrivals and Temporary Protected Status programs Nov. 8, 2019, in front of Baltimore City Hall. The rally represented a stop near the end of a march from the Statue of Liberty in New York City to the Supreme Court in Washington ahead of a Tuesday hearing that could decide the fate of the programs. The "Home Is Here" march began Oct. 26. Participants, many of them DACA beneficiaries, walked the whole way, sleeping in allies' homes and church basements.