ANNAPOLIS — The Maryland General Assembly passed three bills this session on human trafficking in the state, each focusing on a different aspect of aid for victims. All received widespread support in both chambers and have been signed into law by Gov. Larry Hogan.
Community College
A bill sponsored by Sen. Bryan Simonaire, R-Anne Arundel, and his daughter Delegate Meagan Simonaire, R-Anne Arundel, will allow survivors to attend community college in any county, even if they don't live there, without having to pay higher tuition. That will make it easier for victims to attend school outside of the county where they were trafficked.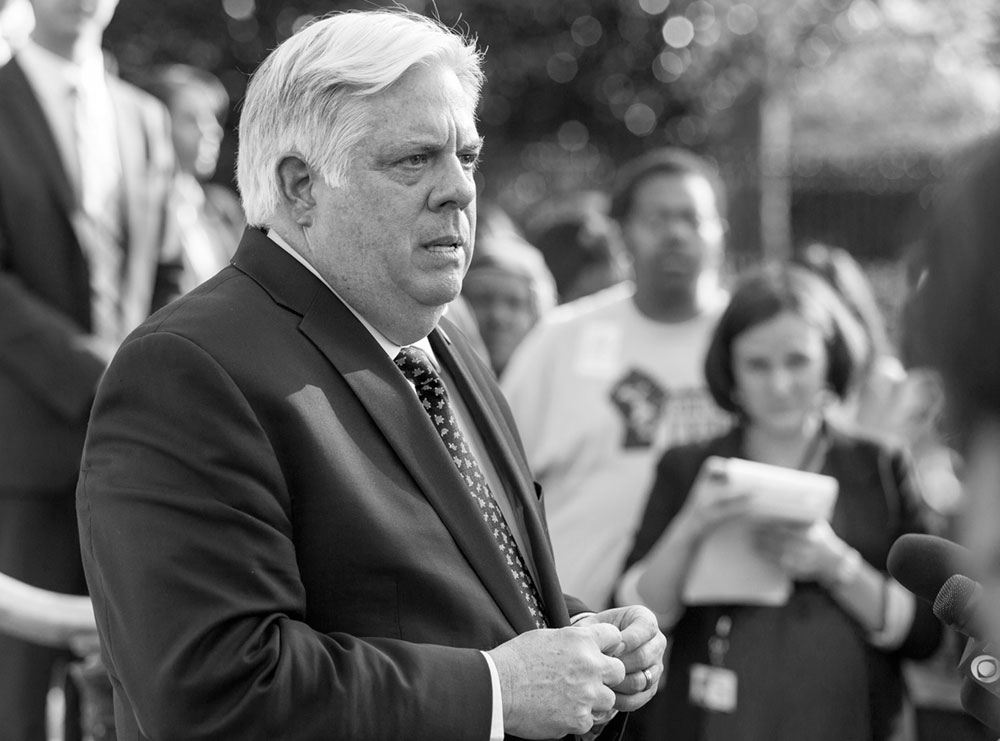 A human trafficking survivor who identified herself as Catherine testified at a House Judiciary Committee hearing in support of the bill. She said throughout the four years her trafficker raped, abused, starved and sold her for sex, he would not allow her to read or write because, he said, her "only purpose is to make his money."
"I agreed and complied because I was in a life-threatening situation," Catherine said at the hearing. "I thought I was going to die a sex slave."
Capital News Service is not using Catherine's full name because it does not identify victims of sex crimes.
After being rescued by police, Catherine was brought to a recovery center, The Samaritan Women, where counselors encouraged her to attend community college. At first she studied in the same county where she had been trafficked, which she said made her relive the trauma.
"Challenges such as college tuition and fear of the area that surrounded the college was enough for me to think twice about pursuing my education," Catherine said at the hearing.
The Samaritan Women eventually helped her find another community college and paid the out-of-county fees.
Out-of-county tuition on average is $98 more expensive per credit hour than in-county costs, legislative analysts said.
"That's hard enough on a nonprofit as is," said Nathaniel Erb of The Samaritan Women, who brought the out-of-county fee waiver idea to Simonaire. "But someone who has very little money to begin with and is willing to put themselves through college, they can't afford to go somewhere else, let alone afford to drive all that way if they have to pay twice the fees."
Safe Harbor Work Group
The Maryland Human Trafficking Task Force helped pass a bill to create a work group to study ways the state can best implement safe harbor laws and aid underage victims of human trafficking.
Safe harbor laws have two major components. They provide legal immunity to underage people who engage in commercial sex, classifying them as victims in all circumstances. They also require the state provide special services to underage trafficking survivors, including medical and psychological treatment, housing, education, job training and legal assistance.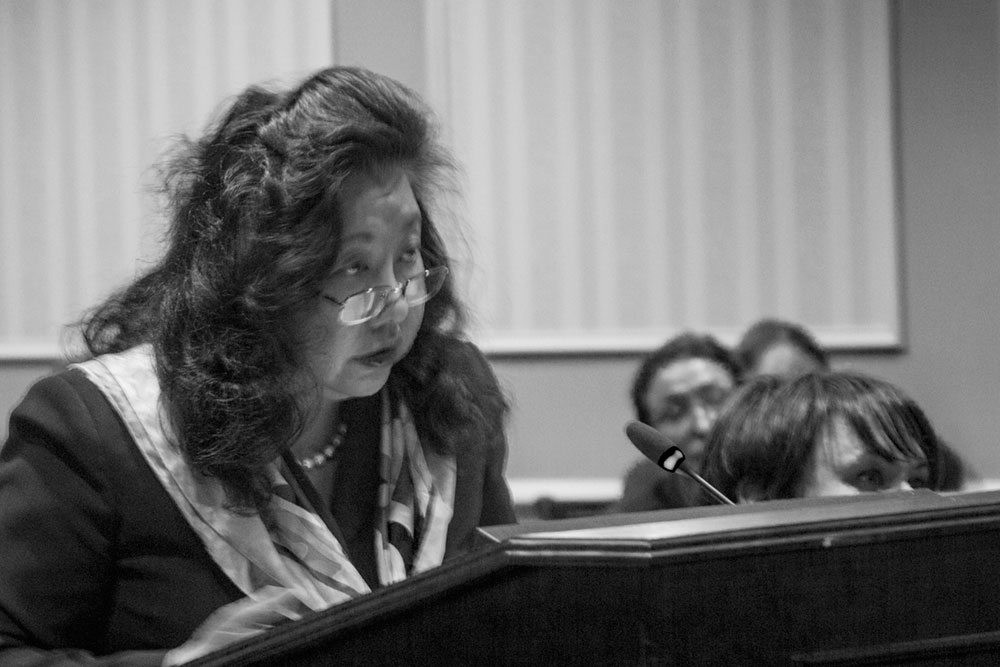 Twenty-seven states have adopted at least one of these measures, according to the Polaris Project, a nonprofit organization aimed at combatting human trafficking, but Maryland lags behind. The Polaris Project ranks Maryland 34th in the country for adopting laws that are "critical to a basic legal framework that combats human trafficking, punishes traffickers and supports survivors."
"They do need to catch up on this," said Sen. Susan Lee, D-Montgomery, a sponsor of the bill. "We shouldn't be that far back. Some of the bills we're doing are trying to get us moving forward."
The U.S. Congress is considering a bill that would provide preferential law enforcement grant funding to states with safe harbor laws.
The potential for federal funding is a major factor behind the state's push to get safe harbor laws passed, said Jessica Emerson, a fellow at the Women's Law Center of Maryland, who works on the state human trafficking task force. But, she said, enacting laws without enough knowledge of the issues could set the state back, which is why the task force recommended a safe harbor work group.
" Women involved in human trafficking are victims, not criminals. "
— Delegate Jeff Waldstreicher, D-Montgomery
"Enacting safe harbor provisions in the state is a big job," Emerson said. "You have to address issues of criminalization, juvenile justice, funding and coordination of services. We've seen other states struggle with these issues after having enacted safe harbor laws. Our primary concern is with doing this right the first time."
The work group will include representatives from areas including juvenile services, education, human resources, law enforcement, advocacy groups, state's attorneys and public defenders offices.
"What they're going to do is compile existing information and identify the needs of these young people that have been caught up in this type of crime and identify ways in which we can help them and get them back on track," Lee said.
Affirmative Defense
Lee sponsored another bill that would allow victims of human trafficking a greater defense against prostitution charges. Previously, the law allowed people charged with prostitution to defend themselves by saying they committed a crime because they feared imminent bodily harm. The new law will expand the affirmative defenses to include other factors that traffickers use to exploit their victims.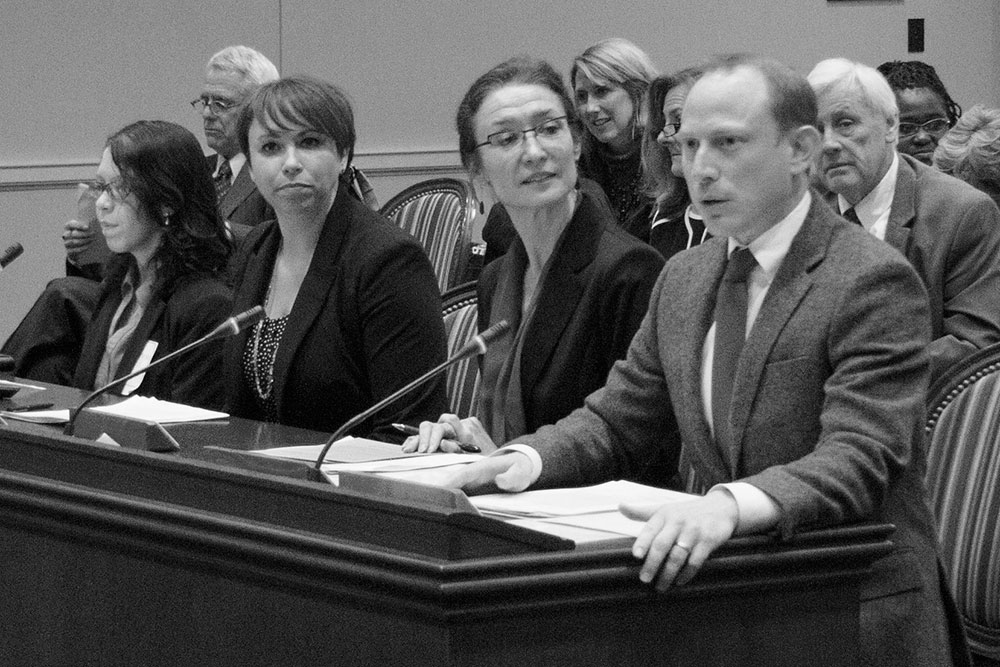 "Traffickers or pimps often control victims through other means, controlling their access to money or to other forms of support," Lisae Jordan, executive director of the Maryland Coalition against Sexual Assault, said.
"It's not having a gun to their head the moment they're committing prostitution, so the duress defense doesn't really work for them."
The state passed a law in 2011 to allow victims of human trafficking to vacate prior prostitution convictions if they could prove they were being trafficked at the time.
"There's no reason we should have a vacatur law… and not let them prevent themselves from being charged in the first place if they're victims of human trafficking," Erb, of The Samaritan Women, said.
A prostitution conviction can prevent a trafficking victim from getting a job or take out a loan, said Delegate Jeff Waldstreicher, D-Montgomery, who sponsored the 2011 vacating convictions bill and the House version of this year's affirmative defense bill.
"Women involved in human trafficking are victims, not criminals," Waldstreicher said. "There needs to be a mechanism by which their victimhood is recognized so they don't get prostitution records that incorrectly and forever brand them as criminals."