Search Results
44 matches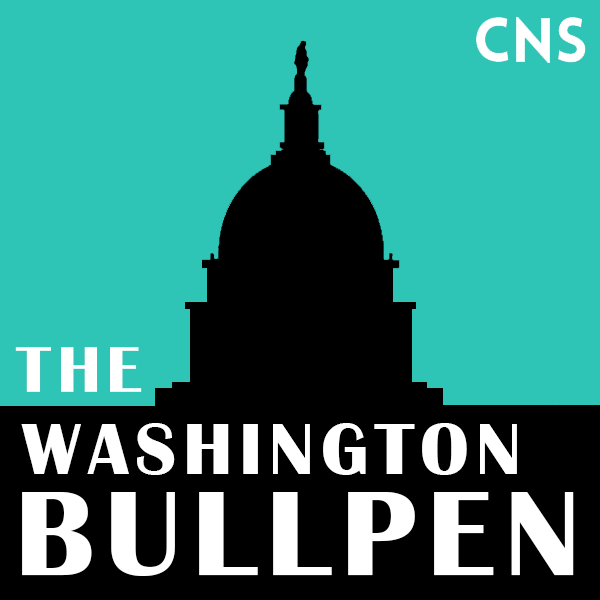 The State of the Union, the state of the Wizards and the state of the 2020 presidential campaign are just some of the topics on the second episode of our new podcast from the Capital News Service Washington Bureau, "The…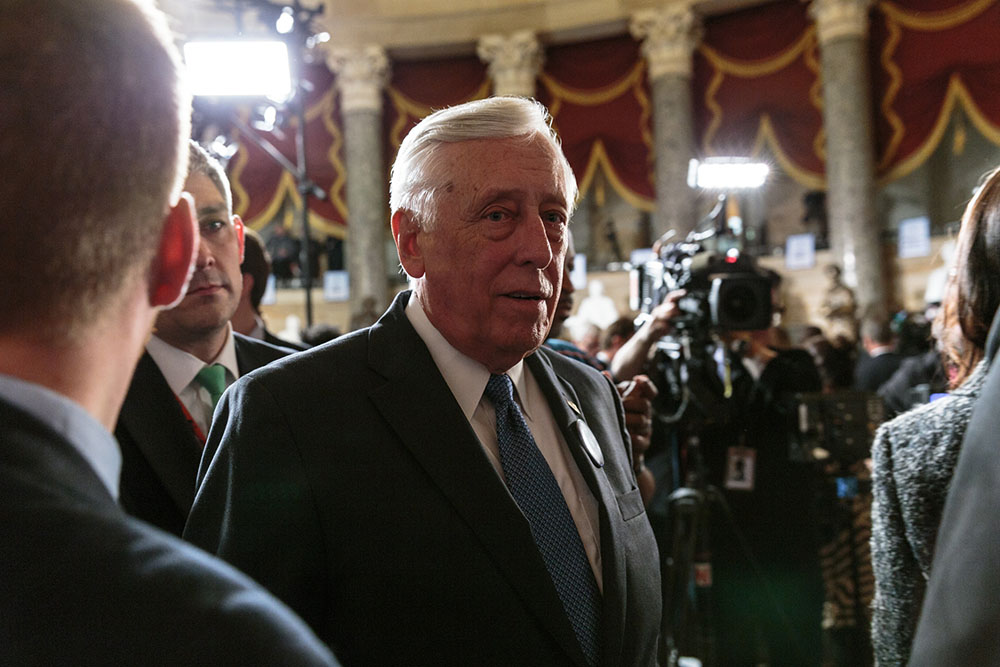 By JULIA LERNER, JULIA KARRON, JAROD GOLUB, ABBY WALLISCH and HANNAH YASHAROFF Capital News Service WASHINGTON – Maryland's Democratic lawmakers pushed back against President Donald Trump's rhetoric in his first State of the Union address, calling for action and not…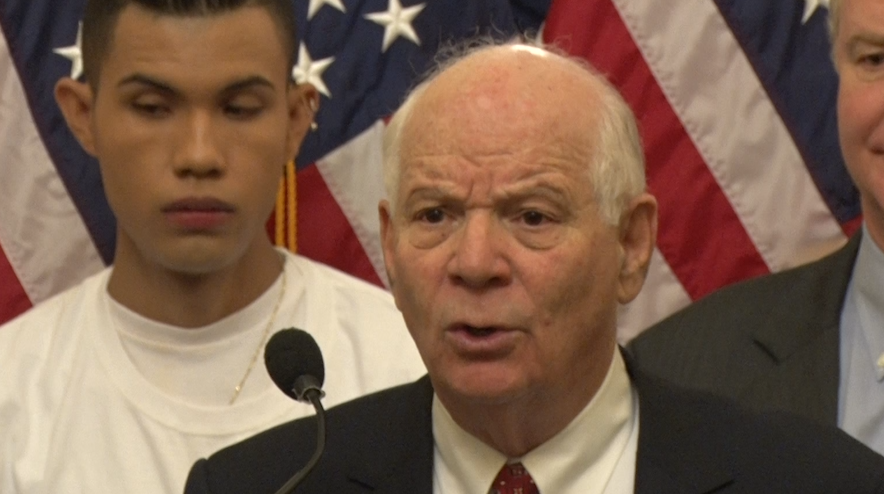 With time running out on more than 400,000 residents in the United States under Temporary Protected Status, Maryland Senators Chris Van Hollen and Ben Cardin have introduced legislation that would allow TPS recipients to apply for legal permanent residency after three years.
WASHINGTON – Maryland Democratic Sens. Ben Cardin and Chris Van Hollen joined immigrants rights activists on Thursday to unveil new legislation to protect undocumented immigrants living under Temporary Protected Status. "Congress needs to pass legislation," Cardin said at a Capitol…
WASHINGTON – Hundreds of demonstrators on Thursday filled the atrium of the Hart Senate Office Building to show support for passing a "clean DREAM Act." (Photo by Helen Parshall / Capital News Service) WASHINGTON – Sen. Kamala Harris, D-California, paused…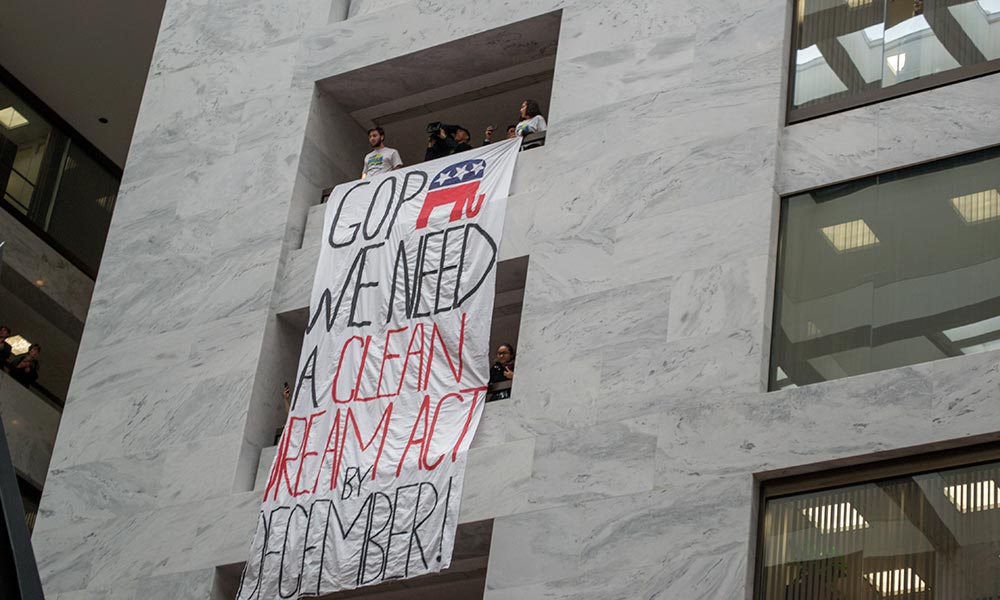 WASHINGTON – More than two months after President Donald Trump said he was ending protections to children brought to the United States by undocumented immigrants, demonstrators on Thursday swamped a Senate building to pressure lawmakers to vote for a renewal…
Thursday was D-Day for individuals protected by DACA—the Deferred Actions for Childhood Arrivals—to file for renewal in the program. But for one new father, unable to meet that deadline, his dream of U.S. citizenship and becoming a chef to provide for his newborn daughter may be about to become harder to reach.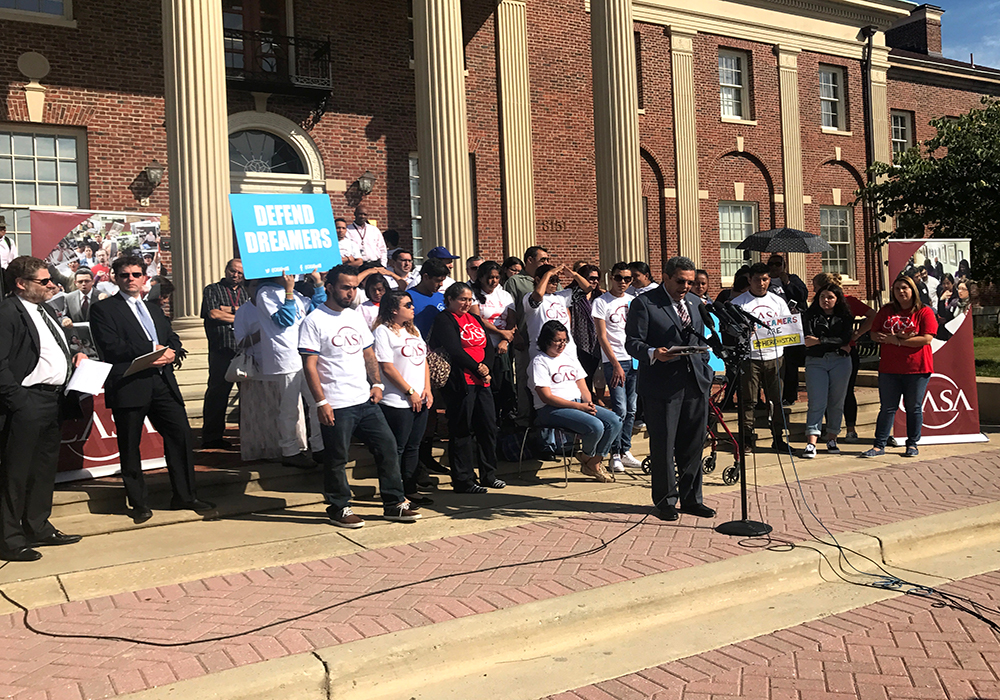 As the deadline to apply for the Deferred Action for Childhood Arrivals program, or DACA, expired Thursday, program participants and immigrants-rights activists gathered to share stories and announce that they will continue the fight to stay in their home, America.
The Department of Homeland Security recently filed a pending rule in the Federal Register. The rule would allow DHS to collect social media information from all immigrants, including naturalized citizens and permanent residents. The rule doesn't go into effect until October 18th, after the public comment period ends.