The Cherry Blossom Festival is right around the corner. Festival executives announced when to expect the blossoms to peak.
Local rabbi and college instructor Rabbi Barry Freundel plead guilty to 52 misdemeanor charges of voyeurism after being charged with filming women as they undressed in preparation for ritual baths at the Kesher Israel Synagogue in Washington.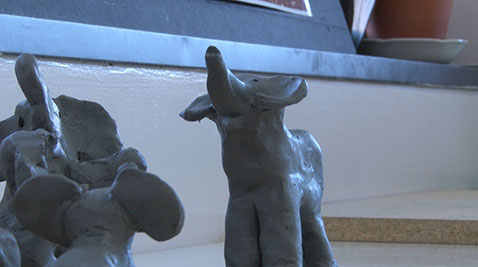 Miriam Gardsbane of Rockville is passionate about helping elephants. She, along with friends and family, made clay elephants to sell at the Olney Farmers Market.
Imhotep Simba and Abdul Brannum may have had a brush with the law, but now they're turning their lives around thanks to UMBC's Choice Program that gives troubled teens new opportunities.
Five delegates and one state senator recently joined together to announce the creation of the General Assembly's first ever Latino Caucus.
It was every (snow)man and woman for themselves as students at the University of Maryland celebrated their first snow day with a giant snowball fight.
Local hardware store owner David Goldberg is on a special "potty patrol" thanks to his own unique invention.
New Robot technology revealed on the first day of the Naval Force Expo on February 4th 2015.