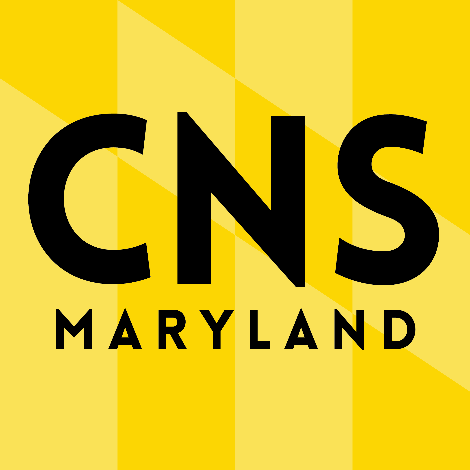 February 7, 2017
Bill introduces criminal, civil penalties for ransomware
ANNAPOLIS, Maryland — A bill that introduces steep penalties for the perpetrators of ransomware attacks, like the one that disabled the network of several Maryland hospitals last year, is making its way through the Maryland legislature. The bill defines ransomware attacks as felonies that would carry a penalty of up to 10 years in prison […]
February 14, 2017
Comptroller seeks power to combat tax fraud
ANNAPOLIS, Maryland — Legislation supported by Maryland Comptroller Peter Franchot and Gov. Larry Hogan would give new powers to the comptroller's office to combat tax fraud. Testifying Tuesday before the House Judiciary Committee, Franchot, a Democrat, asked lawmakers to "give me the power to make a difference here." At a summit he hosted last month, […]
February 1, 2017
Dems propose withdrawal of constitutional convention calls
ANNAPOLIS, Maryland — State Democrats announced a package of new legislation Tuesday aimed at resisting policy efforts by President Donald Trump's administration and the Republican-controlled Congress. Five pieces of legislation are included in the package. One would withdraw all of Maryland's past calls for a constitutional convention, another would direct the attorney general to oppose […]
February 10, 2017
GOP senators walk out over resolution to fight Trump orders
ANNAPOLIS, Maryland — Republican senators walked out of the Maryland Senate during debate over a resolution introduced by Democrats that would direct state Attorney General Brian Frosh to challenge federal actions that cause harm to Marylanders. Republicans tried to secure a special order to delay debate of the resolution to Friday; doing so would have […]
February 1, 2017
Gov. Hogan delivers third State of the State address
ANNAPOLIS, Maryland — Gov. Larry Hogan, a Republican, devoted most of his third State of the State speech to calls for bipartisan efforts to advance key parts of his policy agenda, but strongly criticized several legislative efforts by state Democrats, including a controversial transportation bill. The governor described the past two years as a success […]
January 18, 2017
Gov. Hogan releases 2018 fiscal year budget proposal
ANNAPOLIS, Maryland — Gov. Larry Hogan, a popular Republican governor, released detailed budget numbers to the Democrat-controlled General Assembly Wednesday morning. In a preview Tuesday, the governor touted that his proposed budget would decrease general fund spending. Indeed, details released Wednesday propose a $19.5 million reduction in general fund spending, approximately one tenth of a […]
March 16, 2017
Gov. Hogan touts legislative agenda in late-session push
Gov. Larry Hogan is pleased with the passage of some items from his 2017 legislative agenda but, at a press conference Wednesday, offered scathing rebukes to some of his political opponents, whom he accused of playing politics at the expense of Marylanders.
January 17, 2017
Gov. Larry Hogan touts smaller Maryland budget, no 'serious cuts'
ANNAPOLIS, Maryland — Maryland Gov. Larry Hogan announced that his 2018 budget proposal includes less spending, in real dollars, than last year's budget but includes "no serious cuts to any agencies or programs" and no new taxes. The governor said this was accomplished by making minor cuts to programs that were providing fewer services and […]
January 25, 2017
Hogan announces new measures to address opioid addiction
ANNAPOLIS, Maryland — Gov. Larry Hogan and Lt. Gov. Boyd Rutherford announced Tuesday they are rolling out new legislation that would counter Maryland's growing opioid addiction crisis. The Prescriber Limits Act would prevent doctors from prescribing more than seven days worth of opioid painkillers during a patient's first visit or consultation. The law exempts patients […]
March 9, 2017
Hogan announces tech upgrades to better connect Md. agencies
Gov. Larry Hogan announced an effort to modernize the technical infrastructure at certain state departments. Initially, these efforts will focus on the technology used by caseworkers who administer aid programs to poor and at-risk Marylanders.