KENSINGTON, Maryland—As residents of the Ken-Gar neighborhood gathered to celebrate its 125th anniversary earlier this month, they remembered the obstacles they overcame and reflected on their community's increasing diversity.
The name Ken-Gar is derived from two towns it's wedged between, Kensington and Garrett Park. Settled in 1892 by former slaves, Ken-Gar historically has been an enclave for African-Americans. But over time, people from other countries and backgrounds moved in.
Many who grew up in the community can date their Ken-Gar ancestry back several generations.
Treava Hopkins-Laboy has four generations of family from Ken-Gar on her father's side and three generations from her mother's side. "So in essence," she said beaming, "I am Ken-Gar."
But life was not often easy growing up in Ken-Gar. Even the founding of the community is remembered with remorse.
"In 1892, when it was formed, no one really wanted us," said resident John Hopkins. "Kensington didn't want us and Garrett Park didn't want us. So they named us Ken-Gar: Half of Kensington, half of Garrett Park."
"Quite frankly," said Hopkins-Laboy, "it often was a forgotten-about community."
About 15 years ago, Hopkins-Laboy's grandfather lived on Plyers Mill Road and had no streetlights.
"It was so dark and he had a hard time navigating the streets," she said.
Hopkins-Laboy spent two days calling Pepco and other groups and eventually realized that Ken-Gar was not included in any local zones, so no city officials ever knew about the problem.
Eventually streetlights were added and Ken-Gar was include in a local zone.
Surrounded by white residential neighborhoods, Ken-Gar was also often the target of racial resentment.
Many young families went to the Greenbrier Lake in Boonsboro, Maryland, to swim because their local pools would not accept them, said Doreen Hopkins Doye.
When Doye was 13, in 1969, the Ku Klux Klan rode into the community and shot bullets into the air. "They were warning shots," she said.
Her father, James D. Hopkins, taught her, her older sister and brother how to shoot a shotgun "in order to protect the family."
Her family would take shifts watching the window with shotgun in hand. She and her siblings watched for about an hour at a time.
"I remember sitting by the bedroom window with the shotgun just in case something happened," she said. "Thank God I never had to use it."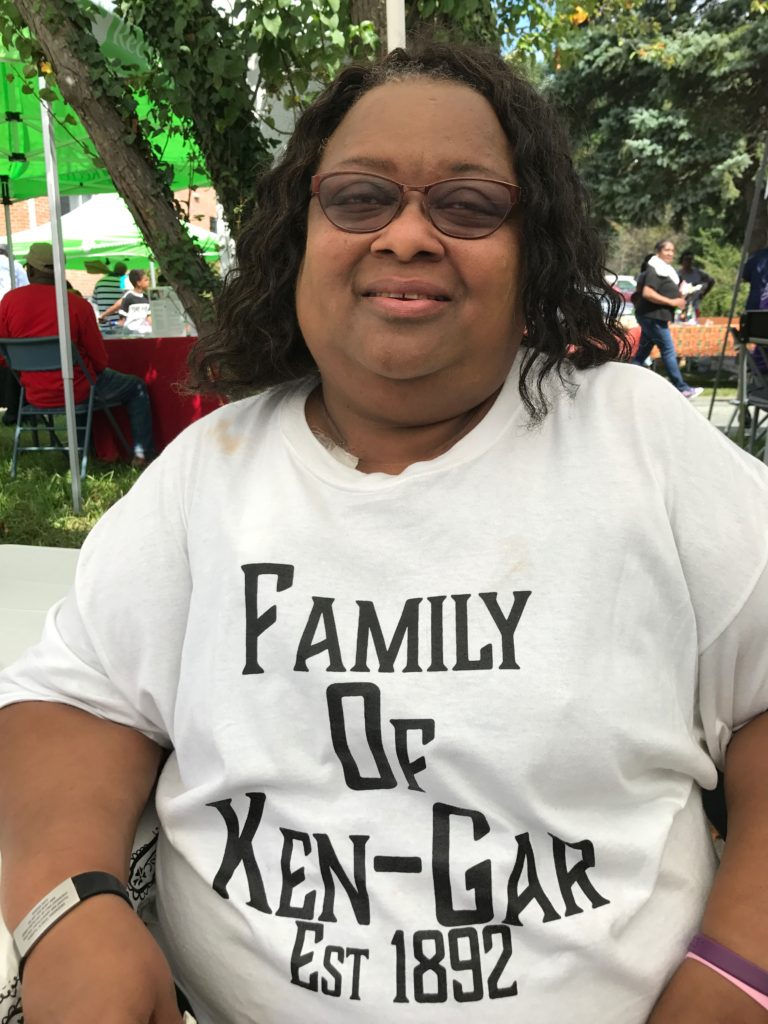 "Unless someone got shot or killed, the police weren't coming in here," said Hopkins, Doye's brother. "So there was always a feeling we were by ourselves."
A few years later, in the early 1970s, a few young white men in a Volkswagen drove down Plyers Mill Road — the only route into and out of Ken-Gar — into the community and threw firecrackers at the homes and shouted racial epithets, said Doye.
Doye was out of the neighborhood visiting friends when the incident took place, but her mother called her to tell her what happened.
"Everybody thought they were shooting," she said.
Soon after, more young white men drove into the neighborhood in a black hearse with a sign that read: "Death to you (racial epithet)."
"I remember that," said Doye, "because they parked right in front of my house."
"That was a time and era were stuff like that was going on," said Gloria Stewart, 61, a special needs teacher in Montgomery public schools, who grew up and still lives in Ken-Gar.
Even the neighborhood conditions were a hindrance.
"We didn't have good streets at first," said Doye. The streets were basically gravel and there were no sidewalks. Starting in the 1970s, through the help of the Housing Opportunity Commission of Montgomery County, streets were improved, sidewalks appeared and apartments were built.
But these obstacles have only strengthened the community.
"It just made everybody pull together more," said Doye.
"You need someone or something to lean on in your trials and tribulations of life," said JoAnn MacDonald-Owens.
And for residents of Ken-Gar, they leaned on the church—two churches in fact: Lee Memorial African Methodist Episcopal Church and the First Baptist Church.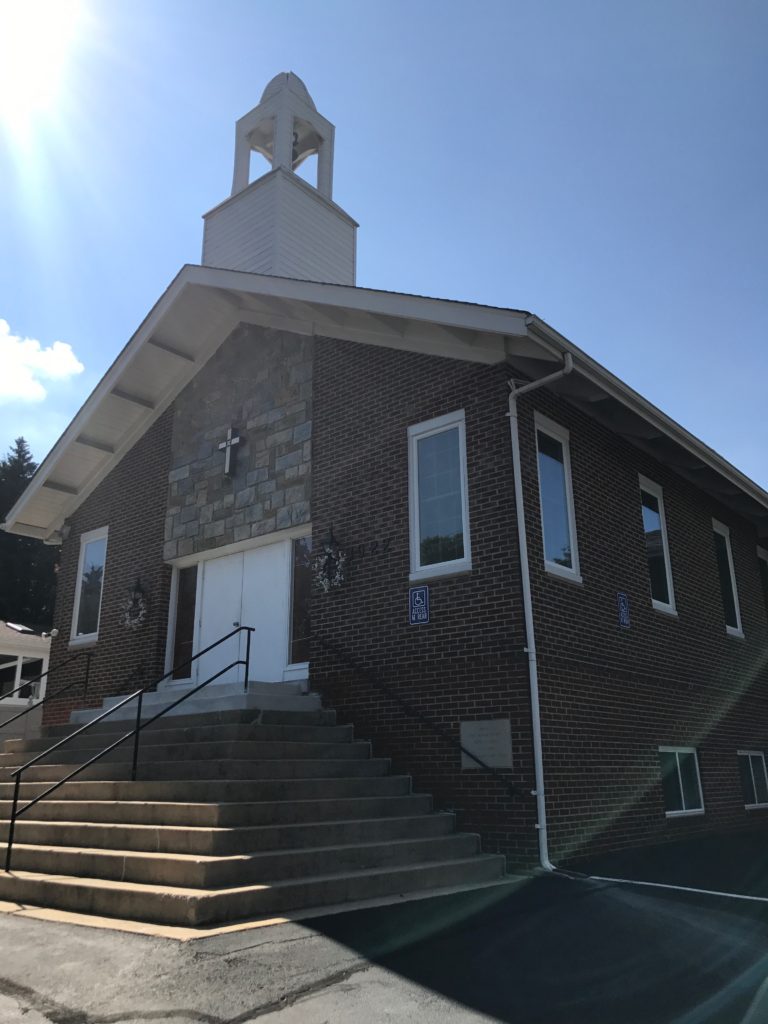 The church was influential in the lives of the people, especially the children. The deacons at First Baptist took the children fishing and camping and took them to Glen Echo Park, said Mary Anna Dorsey. The Rev. James W. Murphy took the young boys in the neighborhood and formed a choir. "It was awesome," remembers Dorsey.
The two churches often supported each other and organized events together. They played baseball and had picnics, said Dorsey.
Lamonte Williams does not live in Ken-Gar, but has spent the last 33 years attending Lee Memorial. "I've been in the church since I was 11 years old," he said.
He said the churches always come together for big events like funerals and weddings.
"When you go through segregation and the things this community has gone through," said Williams, of Rockville, Maryland, "you need to believe in a higher power."
Arthur Williams is a community activist and has been a member of First Baptist for over 50 years, helping to teach Sunday school. The church "has always been a stabilizing force" in the community, said Arthur.
Williams is a member of the Brotherhood of First Baptist Church which performs community service around the area. This weekend, the group is planning to go to downtown Washington to help the homeless population. They hope to feed them breakfast and pass out coats to help them prepare for winter.
"You have to take care of the needs of people before you try to give them some type of spiritual growth," said Arthur.
Both Lee Memorial and First Baptist allow their facilities to be used by local groups, such as the African American Health Program, which conducts health fairs to check people's blood pressure and offer HIV testing. "The church has always opened their doors" to the community, said Williams.
The church is also a valuable resource for new members of the community. "The churches not only served to orient newcomers to social conditions, but also to help them find a place to stay, or perhaps even (find) a job," according to a Ken-Gar handout that was passed out during the anniversary event that described the history of the community.
Rachel and Tim Gall attend Lee Memorial. They also happened to be the only white people at the church.
They moved to Ken-Gar in 2014. "We moved in the day after we got married," said Tim.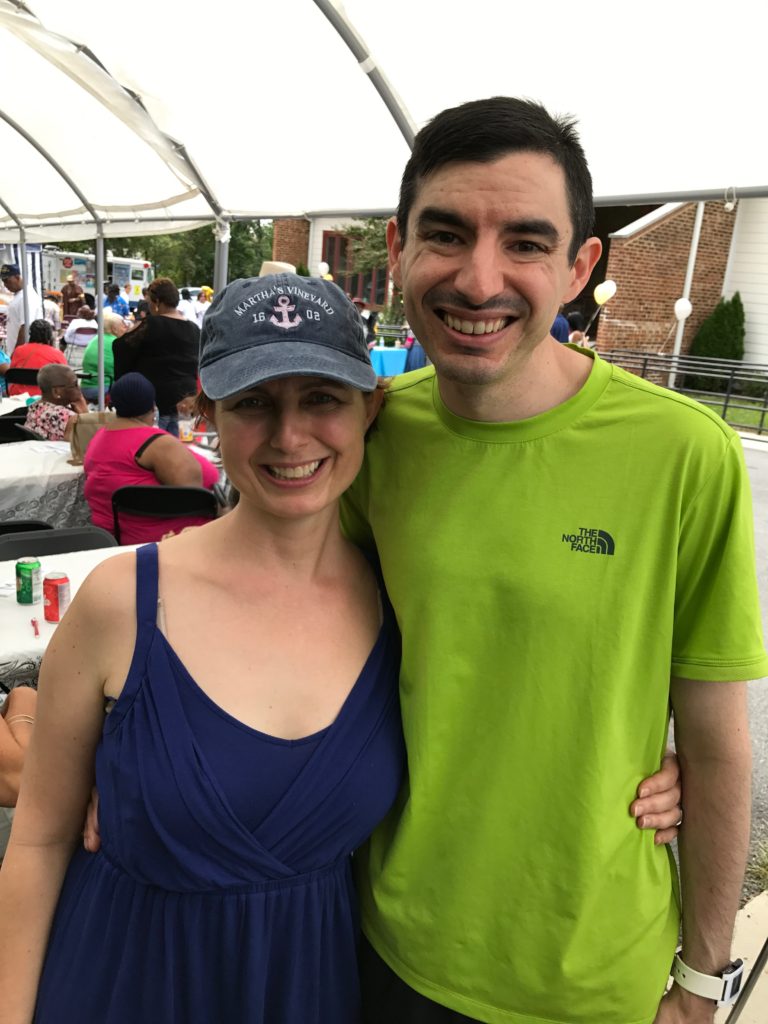 Still, being considered "new" to Ken-Gar is relative.
When Tim first met one of his neighbors, a South American family, he asked them how long they had lived in Ken-Gar. The family said not "very long" — just 25 years.
"So at 25 years, they were still newbies," said Tim, with a chuckle.
The Galls knew that Ken-Gar was a historically black neighborhood before they arrived, but that did not deter them. "We liked that it was an interracial community," said Rachel.
They do not have children and said they are planning on adopting a sibling group of interracial children through the foster care system. The Galls feel that the diverse makeup of Ken-Gar will help the children. "You must make sure their culture is represented in their everyday life," said Rachel.
The couple also regularly invites a small mixed-race group of kids to come to their house to talk, play baseball, ride bikes and eat snacks. Several of the children and their families have started going to church with the Galls.
"We have gotten to know the community through the children of the community," said Tim.
The Galls are emblematic of a trend in Ken-Gar: The community has been growing more diverse.
The community is "not just integrated now, it's international: Afro American, Asian, Bolivian, Caucasian, Chinese, Ethiopian, Greek, Guatemalan, Indian, Mexican, Vietnamese" according to the Ken-Gar handout.
"We're pretty diverse and we are proud of it," said Mark Sorden, president of the Ken-Gar Civic Association. "The (racial) makeup varies a lot over time," he said because such a large percentage of Housing Opportunities Commission residents in Ken-Gar are transient.
The Housing Opportunities Commission owns 15 townhouses and four single family homes in Ken-Gar, according to the organization's website.
Lifelong resident Harriette Harrison sees the diversity as a good thing.
"You live in a multicultural world," she said. "Just when you're young you don't think about that. But as you grow older, you realize you can't be just shut off from the world."
"The new community of Ken-Gar is an exceptional neighborhood," said Annie "Kandie" Simpson-Henderson, who chaired the 125th anniversary celebration. "We're a multicultural gem in a small corner of Kensington."
But Mary Lou Simpson Atkinson has mixed feelings. "I like it, but I don't like change," she said. She still thinks of Ken-Gar as a black community and that has always been her "comfort zone."
"Change can be good," said Hopkins, "but it's a struggle."