SILVER SPRING, Maryland – Elizabeth Vázquez's house has a basement apartment, specially built for her parents, Nicolás Vázquez and Priscila Rodríguez. For the past four years, they stayed there during the summer and went back to Puerto Rico for the winter.
Hurricane María changed their plans and brought them back to their daughter's basement, where they are currently staying while Puerto Rico tries to recover from a humanitarian crisis.
The Vazquezes are among numerous Puerto Ricans who have come to Maryland and other parts of the Washington metropolitan area for at least temporary shelter and help. The couple hopes to return to their island home after Christmas.
"It's calmer over there. There are more friendships. You always have someone to talk to," Nicolás Vázquez, a former factory worker and assistant roof technician from Puerto Rico, told Capital News Service in Spanish. "I would sit on my brother's balcony and people I know would stop by and talk to me. I would entertain myself talking to them."
Nicolás and Priscila lost a house in 1998 during Hurricane Georges, a Category 4 hurricane. They were able to rebuild in cement with government aid and Elizabeth's monetary help.
The infrastructure damage and economic shutdown caused by Hurricane Maria triggered a wave of Puerto Ricans seeking refuge and stability in United States, both temporarily and permanently. A study from Center for Puerto Rican Studies at Hunter College estimates that up to 470,335 will leave the island during the next two years – 14 percent of the territory's population.
Maryland and the Washington area are among 20 urban regions in the continental United States expected to receive the largest numbers of displaced Puerto Rican families, according to data from EurekaFacts, a private research firm.
Carlos Babilonia, coordinator of Unidos Por Puerto Rico DMV in Chantilly, Virginia – a relief response center set up after the hurricane – said he has noticed, according to his estimates, 100 families from Puerto Rico in the last two weeks arriving at the center. They are requesting help and offering to volunteer. Babilonia's organization helps to familiarize the families with the area and connects them to resources.
"We try to help with what we can," Babilonia said. "We try to put them in the right direction."
Married for 55 years, the Vazquezes decided this year that they wanted to go back to Puerto Rico to live there year round, to their house in Guánica – a town on the southwest part of the island where they met when they were young.
Priscila, 77, is a breast cancer survivor. Three years ago, she suffered a stroke at Elizabeth's house and lost her ability to walk. Nicolás will be 80 in January. He tends to Priscila's every need: he cooks, gives her medicine and helps her get around.
"I'm good here, but I need it," Priscila said.
Nicolás asked Priscila what she needs the most.
"My house," Priscila said.
"She says that she wants to spend the last years of her life in the little house," Nicolás said.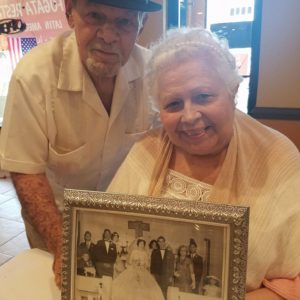 The couple previously were renting out their house in Guanica's Barrio Ensenada. They went back near the end of the summer and were in the process of furnishing their place and staying at a relative's home. When the hurricane approached, Elizabeth urged her parents to stay in her cousin's house until the storm ended.
At the height of the storm, Nicolas said, "we tried to go to sleep."
"But the winds were terrible," he said. "Then, in the morning, when we woke up, we looked out of the window and almost everything was destroyed."
The house the Vazquezes took shelter in, as well as their house, were spared by the hurricane, but Nicolas lamented the loss of his big avocado tree – a family favorite. Nicolás said he used to send avocados to his family in Silver Spring every year.
After the hurricane, Nicolás waited in five- to six-hour lines to buy gas and had to cope with food and water shortages.
Elizabeth was not able to get in touch with her parents for more than a week after the hurricane. She bought two, $168 one-way plane tickets to Miami for her parents.
She flew from Maryland to Miami to meet her parents at the airport and immediately booked a room where her parents could recover from their exhaustion before traveling to Maryland.
"All they did was sleep," Elizabeth said, describing their first nights on the mainland. "They arrived, ate, went to sleep. The next day, they woke up like at 11:00 a.m. They had breakfast at that time and went back to sleep until 5:00 p.m. They ate and went back to sleep."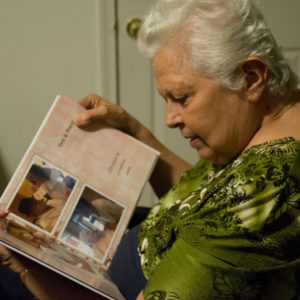 Guánica has been partially "energized" according to data provided by the Puerto Rican government on a website called Status.pr. Seven areas, including Barrio Ensenada, are reported to have power, although the government website warns that systems are still fragile. According to a food and water map on the same government site, Guánica has received 38 deliveries for food and water in a month.
Elizabeth worked as an interpreter for Prince George's County Public Schools. She does not have a job at the moment because, while caring for her parents, she missed the courses needed to renew her contract.
Elizabeth says she has been spending a lot of her time sending aid packages to the rest of her family in Puerto Rico. Her husband's niece's daughter from Puerto Rico moved to her house over the weekend so she can finish her senior year at Wheaton High School.
Twenty-six Puerto Rican students have enrolled in Montgomery County Public Schools in the last five to eight weeks, spokeswoman Melissa Rivera told Capital News Service.
Elizabeth hopes to find a health insurance plan in Maryland for her parents, who are currently paying for medications out-of-pocket.
"That's not that easy here," Elizabeth said. "It has to be a health insurance plan that they can pay, and find out if they can go to the same doctors. All that again, starting from zero again."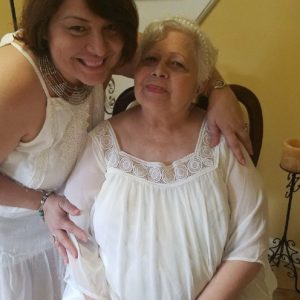 Ramfis Márquez, a clinical psychologist and director of the Greater Prince William Community Health Center's behavioral health services in northern Virginia, said that Puerto Ricans have problems accessing health care because many local plans do not provide out-of-network coverage.
Márquez's medical team has been treating displaced Puerto Rican patients using a Health Resources and Services Administration (HRSA) homeless services grant to provide primary care medical services. The center also is helping individuals request health insurance through open enrollment, as well as apply for, or transition to, Medicare.
In the last three weeks, Márquez said, he has noticed an increase in the center's clientele – approximately 150 to 200 new patients, many of whom are Puerto Ricans. He said he has seen many cases of post-traumatic stress disorder, which is why most of his Puerto Rican patients have to undergo an anxiety screening.
"The majority of people aren't sure what their next step is," Márquez said. "Right now they know that at the present they are here. Many of them want to go back. Many of them might not be able to go back."