WASHINGTON – The 27th annual Environmental Film Festival, the world's largest film festival of its kind and the longest-running in the United States is returning to the nation's capital from March 14 to 24.
Partnering with National Geographic, this year's offerings are a call to action to save the planet "in light of dire findings by the U.N. Intergovernmental Panel on Climate Change," according to a festival statement.
The festival is featuring more than 100 films, including five award-winners and national and international world premieres. Films can be seen at museums, embassies, theaters and more around the nation's capital.
Here are four world premieres being shown during the festival that attendees can see for free.
March 15
"The Fisherman and the Forest"
Embassy of Japan, 2520 Massachusetts Ave. NW, 6:30 p.m.
After a tsunami generated by the Great East Japan Earthquake in March 2011 hit Japan's northern coast and destroyed present marine life, Shigeatsu Hatakeyama restarted his oyster farm. A fisherman, author, university professor, and a recipient of the U.N. Forest Hero Award, Hatakeyama has worked in the past to prevent environmental damage due to industrialization. This film shows how he shared his love for the sea with his grandson and celebrates a seaside village's dedication to environmentalism.
Info about film: https://dceff.org/film/fisherman-and-the-forest/
# # #
"Last Glimpse"
Eaton DC, 1201 K St. NW, 7 p.m.
"Modern Atlantis" is the new name for the Maldives, the island paradise threatened by rising sea levels. Directed and hosted by Josh Burstein, who worked in the Obama administration and advocated against the Keystone XL pipeline and for protecting the Boundary Waters of Minnesota, this film celebrates the stories of environmental change.
Info about film: https://dceff.org/film/last-glimpse/
March 16
"Epic Yellowstone: Return of the Predators"
Smithsonian National Museum of Natural History, 7 p.m.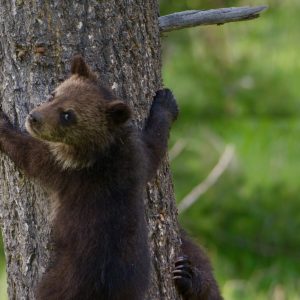 The second episode of the Smithsonian Channel show, "Epic Yellowstone" dives into the return of the wolves. After wolves were gone for decades, this film shows what return means for the national park and its ecosystem. A Q & A with filmmakers and a representative from the conservation community will be held after the film.
Info about film: https://dceff.org/film/epic-yellowstone-return-predators/
March 19
Eco-Comedy Video Competition with the Center for Environmental Filmmaking at American University
American University. McKinley Building, Room 236, 7 p.m.
Can you make climate change funny? This American University comedy video competition is changing things up this year by making the 2019 theme climate change. With categories of K-8, high school, college and nonstudent, filmmakers were challenged to create short, funny videos. The event is hosted by the Center for Environmental Filmmaking at American University and The Nature Conservancy.
Info about film: https://dceff.org/event/eco-comedy-video-competition-center-environmental-filmmaking-american-university/