CNS IN-DEPTH
Every semester, CNS reporters join forces to create investigative packages exploring some of Maryland's foremost community issues. These projects portray a range of topical subjects, such as the Redskins name controversy, failing nursing homes, implications of the Purple Line, and human trafficking.
Here we showcase a few of the best deep dives our reporters have assembled.
Inside Maryland's Opioid Crisis
Abuse of heroin, prescription painkillers and other opioids has claimed thousands of lives in Maryland over the last decade.
Published September 2017
Examining rural Maryland with an eye toward the divide that defined the 2016 presidential election — and what is being done to overcome it.
Published June 2017
Pedestrian casualties mount in Maryland town as officials defer action.
Published May 2017
Uneven nursing home oversight allows some patients to slip through the cracks.
Published September 2016
As Purple Line development moves forward, residents and business owners feel the impact of its construction on their homes and pockets.
Published April 2016
Why is Baltimore's world-renowned health system struggling to keep Freddie Gray's neighbors — some of the city's poorest residents — from getting sick?
Published February 2016
It takes more than the players to make a D.C. United game happen. Here are the people who bring Major League Soccer to life in Washington.
Published November 2015
Baltimore's Forgotten Champions
An oral history of the Baltimore Stallions, one of the most successful — and short lived — expansion franchises in sports history.
Published January 2014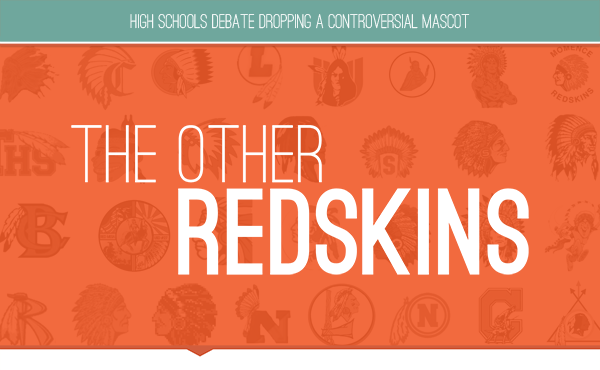 The Washington, D.C., NFL team is not the only one facing questions about using the name redskins. High schools across the country are debating whether to continue using it.
Published April 2013
Page design by Ana Hurler