ANNE ARUNDEL COUNTY, Maryland — Among a growing number in Maryland, Jenna Keefer has struggled with drug addiction.
Keefer moved in with her then-boyfriend when she was 18 years old. She said they started experimenting with different prescription pain pills before later turning to heroin.
"It just, you know, snowballed out of control. I was a full blown heroin addict in the next five years," Keefer said.
A program in Anne Arundel County helped her turn her life around: She was the first person to go through the county's "Safe Station" program.
In April, Anne Arundel County pulled together resources to create a multidisciplinary effort, opening up police and fire stations in the county to anyone seeking treatment for drug addiction. It teams up law enforcement, the state's attorney's office and a 24-hour crisis team.
Keefer's sister urged her to give the program a try.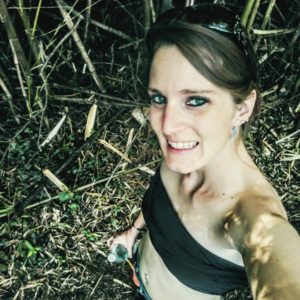 "I was determined that I wasn't doing anything. I wasn't going to take any of their suggestions. I was just going to appease my family basically," she said. "I was scared of judgment, scared to be looked down on, but it was just the complete opposite."
Keefer grew up in Brooklyn Park, Maryland, and moved to Glen Burnie, Maryland, about 10 years ago. Now, the 29-year-old said, she has been clean for six months.
Maryland has spent millions to fight its opioid addiction crisis. Still the lives lost to opioid overdoses are in the thousands, and the numbers continue to grow.
Statewide, at least 1,069 people have lost their lives so far this year because of opioid-related overdoses, according to state health department data.
Anne Arundel County is one of the hardest hit areas. County police say so far this year over 900 overdoses have been reported, and more than 100 residents have lost their lives due to an overdose.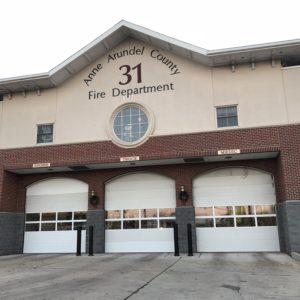 The safe station program has already helped at least 186 county residents, according to county police. As of the end of September, 63 percent of those residents had either completed treatment, were still in it, or opted for outpatient services. Police also say there have been over 300 total visits to the stations since its creation.
"After the first month we had more than anticipated, but then from then on it's just kind of exploded," said Jen Corbin. Corbin leads the county's Crisis Response Team. The 24-7 unit gets a call from the fire or police station once someone shows up. They help with the next steps toward treatment.
"Really it's their choice because they're going here willingly, wanting help," she said. Corbin also said one of the hardest parts of her job is looking past the addiction. "There's another person there."
Michael O'Malley is a firefighter at the Brooklyn Park station, one of the county's most popular Safe Stations, according to police. It is also the same station Keefer visited.
Firefighters and police officers are the first to answer the doors at the stations, talking with individuals until the crisis response team arrives.
A few of O'Malley's family members have struggled with drug addiction, he said.
"If we only help one person, what did it cost us? It cost us a little bit of time. I don't think that's a big thing to ask to help somebody restart their life," he said.
Having family members dealing with addiction, O'Malley said, he started off skeptical of the program.
"Seeing how many people we've actually helped, seeing just how much it means to them just to have someone actually care what they have to say, I definitely have bought in 100 percent to this program now," he said.
"I was definitely scared, but that kind of all started drifting away once they started talking to me, and, you know, just talking to me like I was a normal person," Keefer said.
Wes Adams is the state's attorney for Anne Arundel County, and knows about drug addiction all too well.
"I grew up in addiction. My dad was an alcoholic and an addict. Both of my wife's brothers we've lost to addiction," he said.
Now, he's fighting back.
"I have an ability that maybe not everybody has…so I'm going to leverage that and try to save people."
Because many inpatient facilities won't accept individuals with open warrants, Adams works with addicts who come into the Safe Stations with them. Before the start of the Safe Station program, people had to serve their warrants, often spending a few nights in jail before they could more forward. Now, Adams said, treatment can come before their court dates.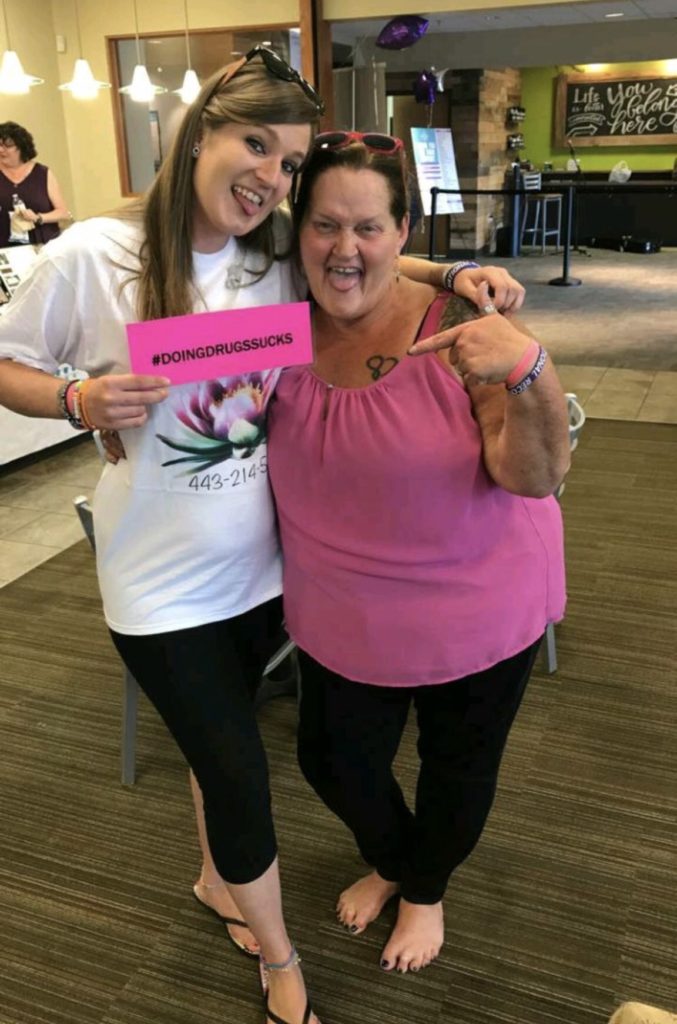 '"They're into treatment so that when they finally do come to court, they're in a better frame of mind. Presumably we're going to get better outcomes from that particular offender," he told the University of Maryland's Capital News Service.
While going through treatment, Keefer met Angel Traynor, a director of five recovery homes in Annapolis.
Traynor says there's a small window of opportunity to help someone suffering from addiction.
"It's a great program, some place you can go where you're not going to be judged, and you're going to get that help that you're asking for," she said.
But Traynor and Corbin agree there are places where even this initiative falls short.
Treatment centers' limited hours of operation have limited the program's potency. While the Safe Stations themselves as well as the crisis response team are 24-7, many of the treatment facilities are not.
"That's really hard when you can't get them in right then, or it's 11 o'clock at night and nobody's taking people," Corbin said. While the centers may run from 8 a.m. to 4 p.m., Corbin says addiction does not.
"You just don't want them to return to the environment."
Maryland's Opioid Operation Command Center Executive Director Clay Stamp said the state is working to expand these hours.
"That's the good news. The bad news is time's not on our side, because every day we have people dying," he said.
Even after treatment, space in recovery housing is limited.
"It's the beds. We need more treatment beds," Traynor said. According to Corbin, recovery housing isn't currently covered by the state when individuals don't have their own funds or insurance. Maryland Department of Health and Mental Hygiene told Capital News Service those funds won't come until fiscal year 2019.
"People come out of in-patient and then they have no place to land," she said. "I think that's where our system has broken down."
"It's not treatment and done. That's not how it works. It's a whole continuum of care that needs to happen to help those people," Traynor said.
Keefer said she tried to find help through rehabilitation facilities before going through the Safe Station program.
"It was either so much money that there's no way I would ever be able to pay for it or they didn't take my insurance," she said. "I know that's a lot of people that are still out using's problem."
Some people may not have private insurance or qualify under Medicaid. In those cases, the state's rates for treatment match those specified under Medicaid, according to the state health department.
Twenty-four hour, residential treatment centers provide a range of different services depending on the needs of the individual receiving treatment. Because of this, the rates range from almost $200 to almost $350 per day for each person, depending on the type of treatment needed.
Traynor said she does believe county and state officials are aware of many of these problems.
"I think they all realize something has to change," she said. "Governor Hogan is invested and wants to find a way up and out of this that is not jailing because we're not going to jail our way out of this issue."
For now, the program is continuing to make a difference for many in the area. Despite the everyday struggle, Keefer said she's beginning to enjoying life beyond addiction.
"From 10 years of using 'til now, it's just amazing. Waking up and wondering what I'm going to eat for breakfast, not where I'm going to get my next fix… it's just the best feeling I could ever have."