COLLEGE PARK, Maryland — Modern NFL franchises have relocated 16 times since 1921, and in the vast majority of cases, the teams improve their record following the move, a Capital News Service analysis found.
Two NFL teams have moved to Los Angeles in the last two seasons, and the Oakland Raiders are expected to move to Las Vegas soon. If previous relocations are any indicator, these teams can expect to dramatically increase their wins in the next five seasons.
Of the 16 relocations, only four teams had a lower winning percentage after the move. And seven teams won championships within five years of their move, compared with three before.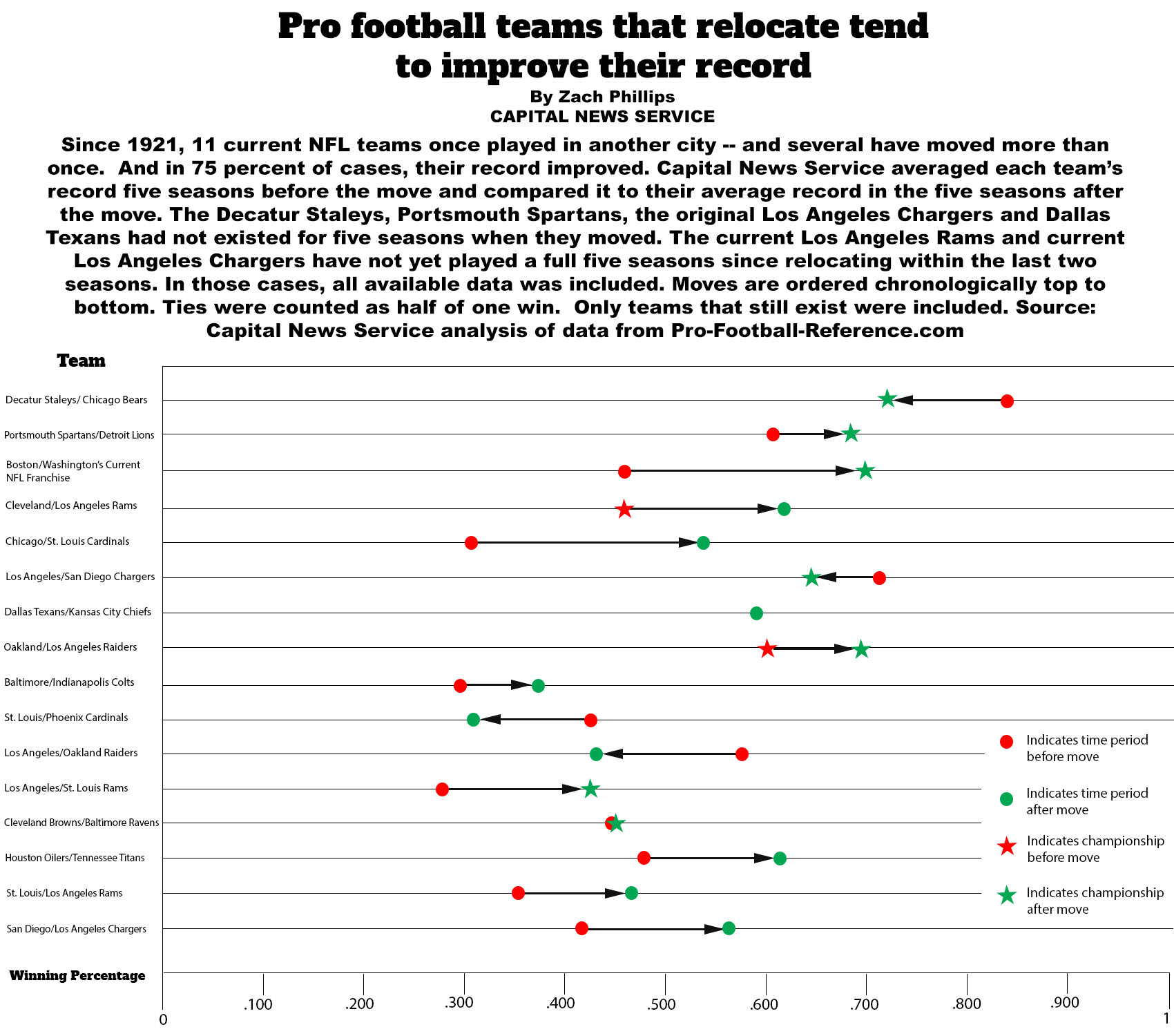 Both the Baltimore Ravens and the current Washington NFL franchise relocated from other cities. Washington — formerly the Boston Braves — moved to the district in 1937 and won a championship that same season. The team also had the greatest increase in win percentage, jumping from .465 to .700.
The Cleveland Browns moved to Baltimore and became the Ravens in 1996, 12 years after the Colts infamously left Baltimore in the middle of the night for Indianapolis. The Ravens average win percentage was practically identical to the Browns' before the move, but they took home the Lombardi Trophy in their fifth season in Baltimore.