Search Results
comptroller peter franchot x
5 matches

The Maryland Board of Public Works on Wednesday approved $9 million to award to five men who were wrongly convicted.

The Maryland Board of Revenue Estimates voted unanimously Thursday to increase the state's projected revenues for the current fiscal year by just under $130 million, but cautioned that the uptick "is not indicative of long-term economic growth."
Maryland comptroller Peter Franchot, certified public accountants, and other state officials, gathered at the University of Baltimore to discuss tax fraud. They addressed discrepancies in tax refunds, how to better detect fraudulent filing, and how taxpayers can protect themselves against identity theft.
ANNAPOLIS, Md.–Governor Hogan asks the state Board of Public Works to approve $82 million in cuts to reduce a projected $250 budget shortfall. The Board gave its unanimous approval.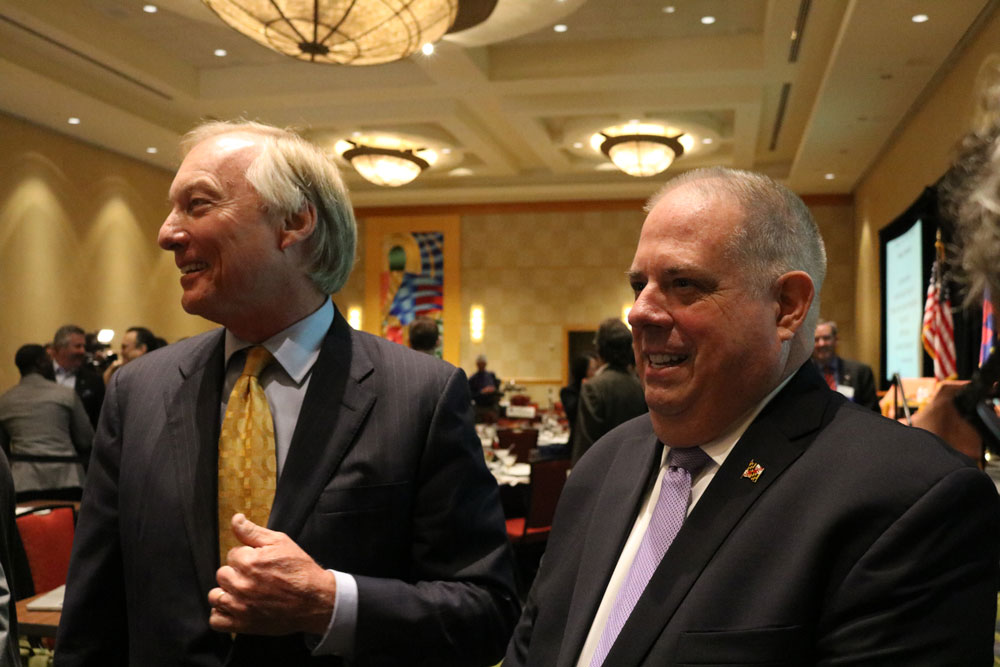 The Purple Line light rail will help fix Metro's service issues by increasing ridership, Maryland Gov. Larry Hogan said in an interview at the Greater Bethesda Chamber of Commerce meeting Friday.