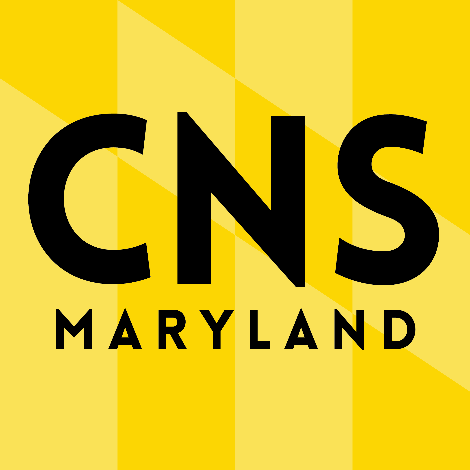 February 1, 2017
35 year anniversary of the crash of Air Florida Flight 90 observed
WASHINGTON–Washington's National Law Enforcement Museum remembered the 35th anniversary of the 1984 crash of an Air Florida jet into the 14th bridge with a discussion Tuesday night that featured the pilot of the helicopter that plucked several survivors out of the icy Potomac, the (former) local TV photographer who captured the rescues on video and former Washington Police Department detective. 74 people on board the plane were killed along with four motorists.
March 28, 2017
Baltimore says its final goodbye to Cardinal William Keeler
Thousands gathered to honor the life and legacy of Cardinal William Keeler, Baltimore's 14th archbishop, who led the Maryland Catholic community for more than twenty years. Tuesday was the last public viewing before Keeler's body was laid to rest at the Baltimore Basilica.
April 13, 2017
Baltimore shooting victim turns his personal tragedy into a positive program for young boys
More than two decades after nearly losing his own life, a Baltimore man has created a unique program aimed at helping middle school boys discover who they can be. Damion Cooper uses yoga and martial arts to teach young men how to cope with stress and anger.
April 20, 2017
Ellicott City flood recovery inspires local business to open despite the challenges
Though EC Pops had a sweet grand opening on April 1st, a close call with Mother Nature nearly prevented that from ever happening. But after seeing the community pull together following Ellicott City's devastating flood in the summer of 2016 the owners of the specialty popcorn store said they were inspired to make the business work.
March 17, 2017
Legislators ask governor to increase HBCU funding
Maryland's historically black colleges say there are inequalities when it comes to being properly funded by the state. A senate committee heard testimony on a bill REQUIRING the Governor to include additional for the state's HBCU's in his budget.
March 3, 2017
MD Congressional Delegation discusses repealing Obamacare
The battle between President Trump and supporters of the Affordable Care is just heating up. The democratic members of Maryland's Congressional delegation say repealing Obamacare could be devastating for more than half-a-million Marylanders.
March 26, 2017
State begins new technology program to help vulnerable Marylanders
ANNAPOLIS — While state officials have claimed that Maryland has lead the country in technology and innovation, Governor Hogan says technological resources in some agencies are still not up to par. The governor says the state is taking a big step forward in providing important human services to residents throughout the state.
February 17, 2017
State lawmakers debate bill allowing terminally ill patients to end their lives
ANNAPOLIS, Md. — This was the third year state lawmakers have been asked: should a terminally ill person, who has less than six months to live and is mentally capable, be able to receive medication to end their lives? Should the legislature approve the bill, and the Governor sign it, Maryland would become the 7th state […]
January 21, 2017
The Women's March on Washington draws out record number of protesters
Just one day after the President Donald Trump's Inauguration, hundreds of thousands gathered from all over the country for the Women's March on Washington. Whether their cause is religious freedom, reproductive rights, or racial and gender equality, marchers joined the fight in hopes of having their voices heard.