Washington- One DACA recipient explains why a pathway to citizenship is critical for her and her family. 
WASHINGTON – Maryland Democratic Sens. Ben Cardin and Chris Van Hollen joined immigrants rights activists on Thursday to unveil new legislation to protect undocumented immigrants living under Temporary Protected Status. "Congress needs to pass legislation," Cardin said at a Capitol…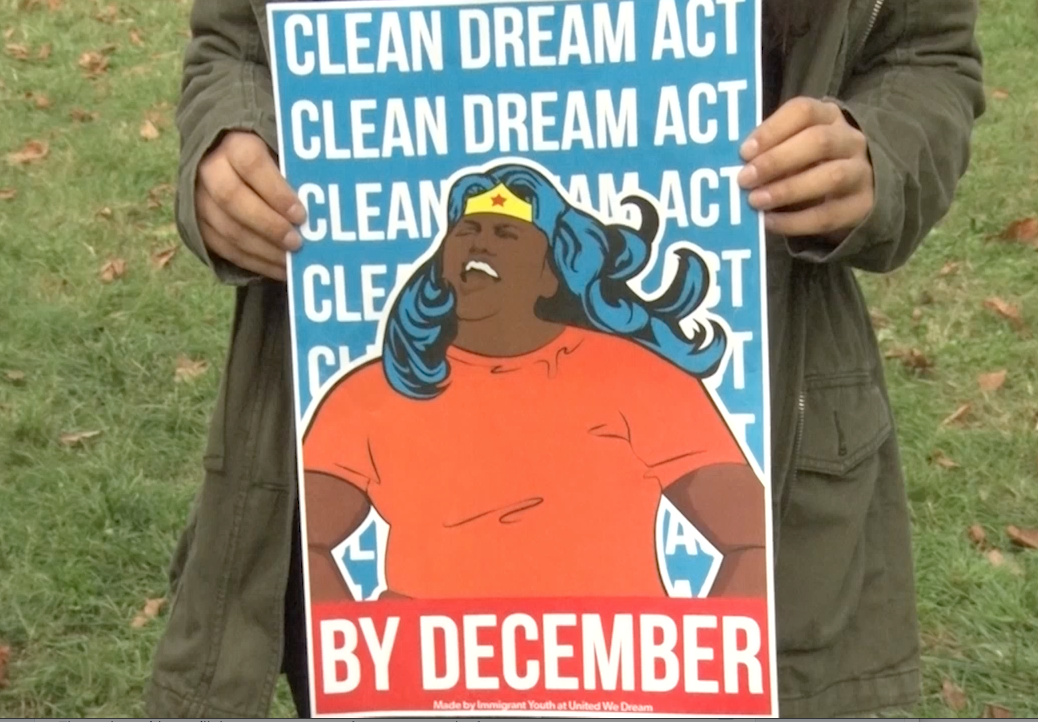 DACA recipients and their supporters turned out by the hundreds on Capitol Hill Thursday demanding that Congress enact legislation to reinstate the program that prevents the deportation of undocumented young people.
WASHINGTON – Hundreds of demonstrators on Thursday filled the atrium of the Hart Senate Office Building to show support for passing a "clean DREAM Act." (Photo by Helen Parshall / Capital News Service) WASHINGTON – Sen. Kamala Harris, D-California, paused…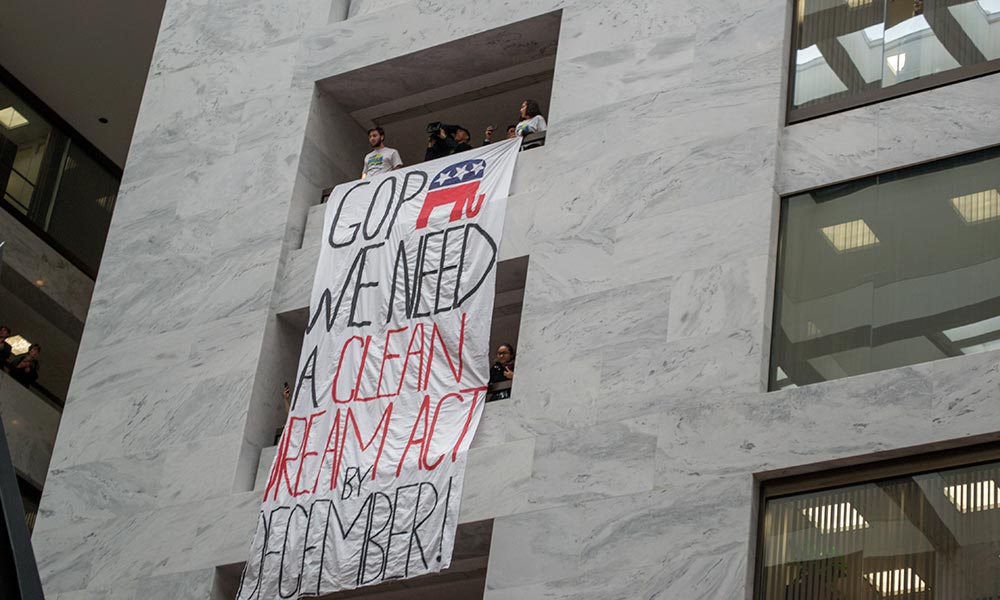 WASHINGTON – More than two months after President Donald Trump said he was ending protections to children brought to the United States by undocumented immigrants, demonstrators on Thursday swamped a Senate building to pressure lawmakers to vote for a renewal…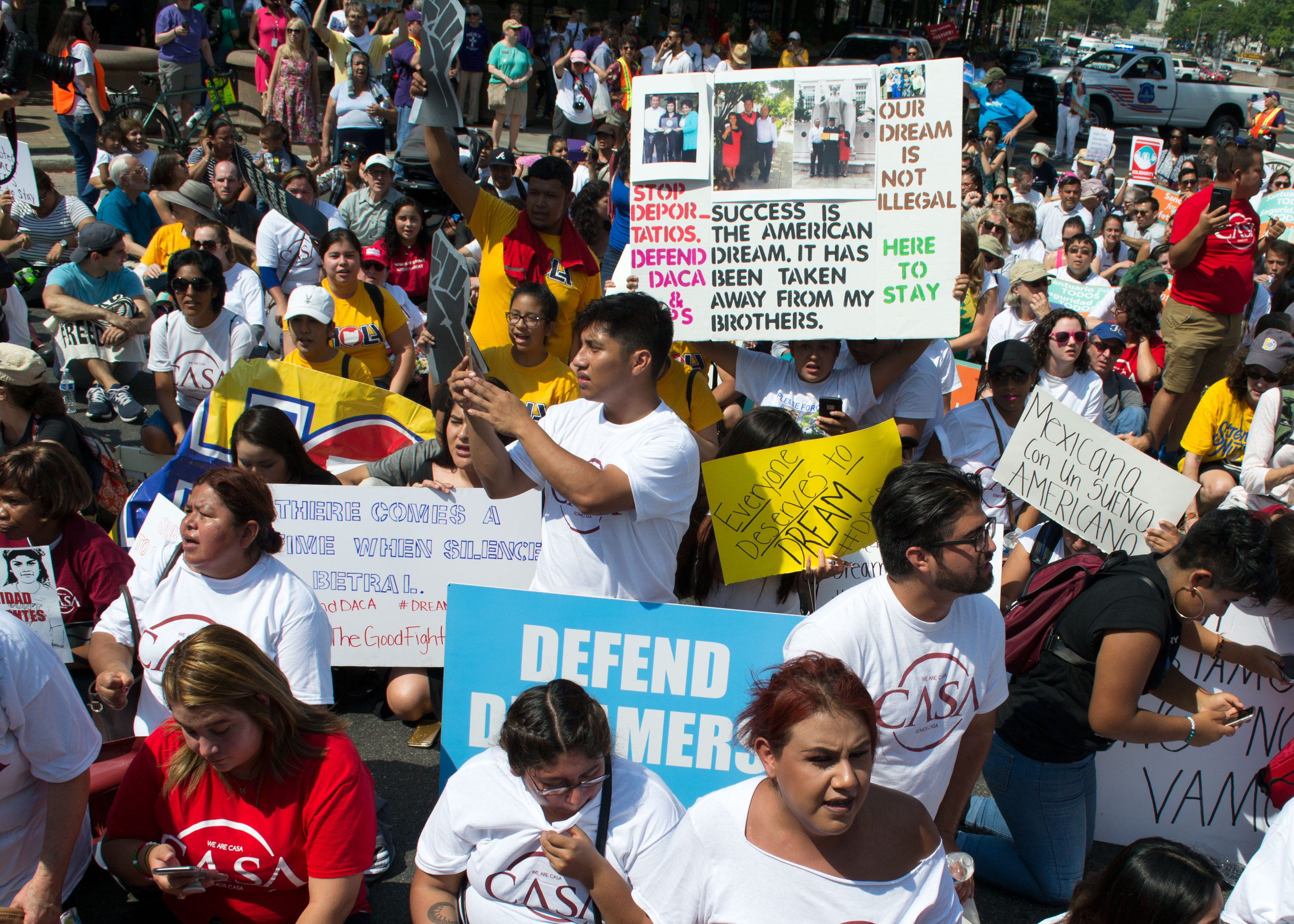 While rumors circulate that the Trump administration is closer to resolving questions left after last week's immigration announcement, Maryland's undocumented residents are uncertain of what comes next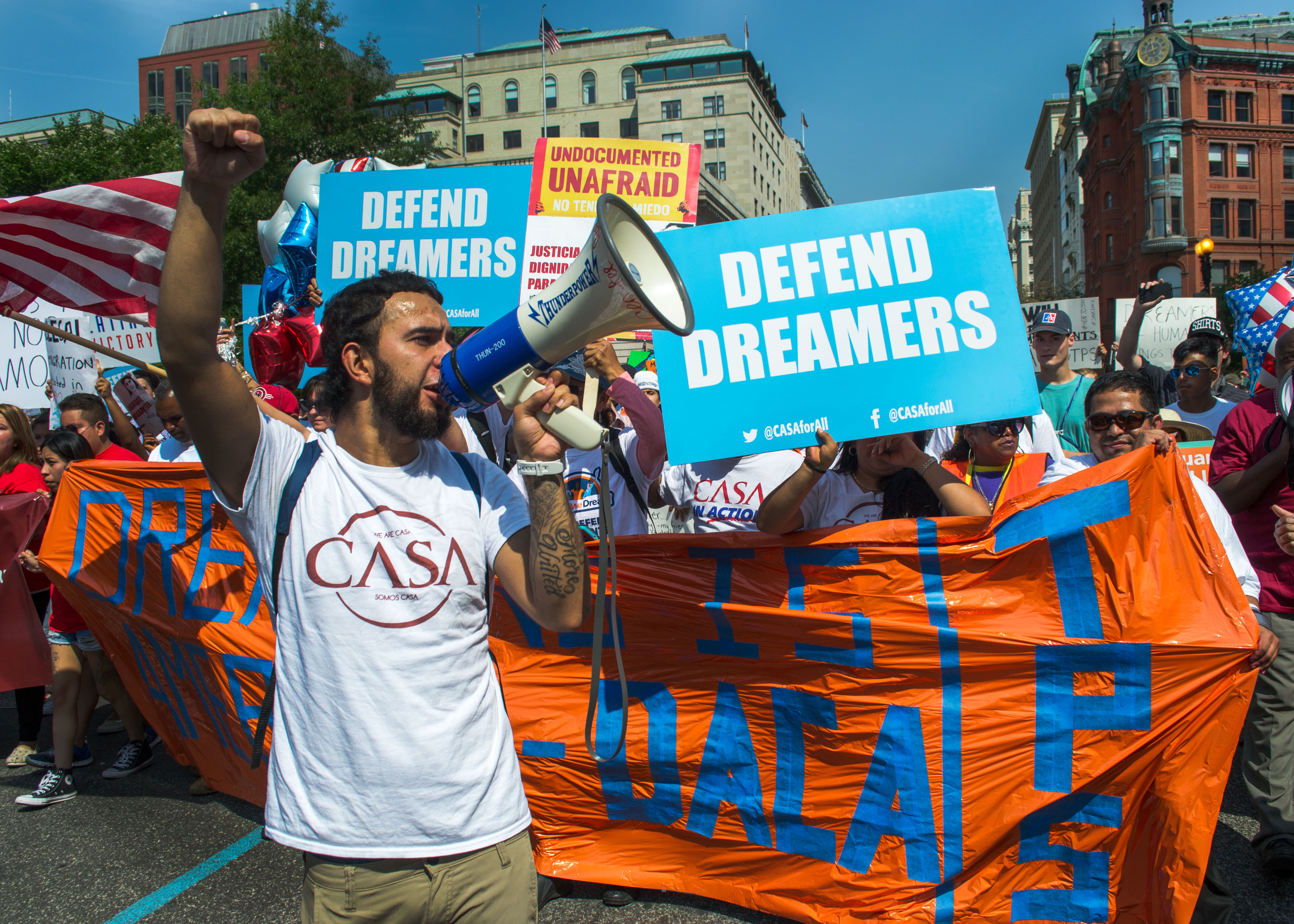 By CONNER HOYT, ANGELA JACOB, J.F. MEILS, JOHNNY MOSEMAN, HELEN PARSHALL, ASHLEY CLARKE and CHANGEZ ALI Capital News Service WASHINGTON — Maryland's congressional Democrats and various immigrant rights groups condemned the Trump administration's decision Tuesday to rescind an order protecting…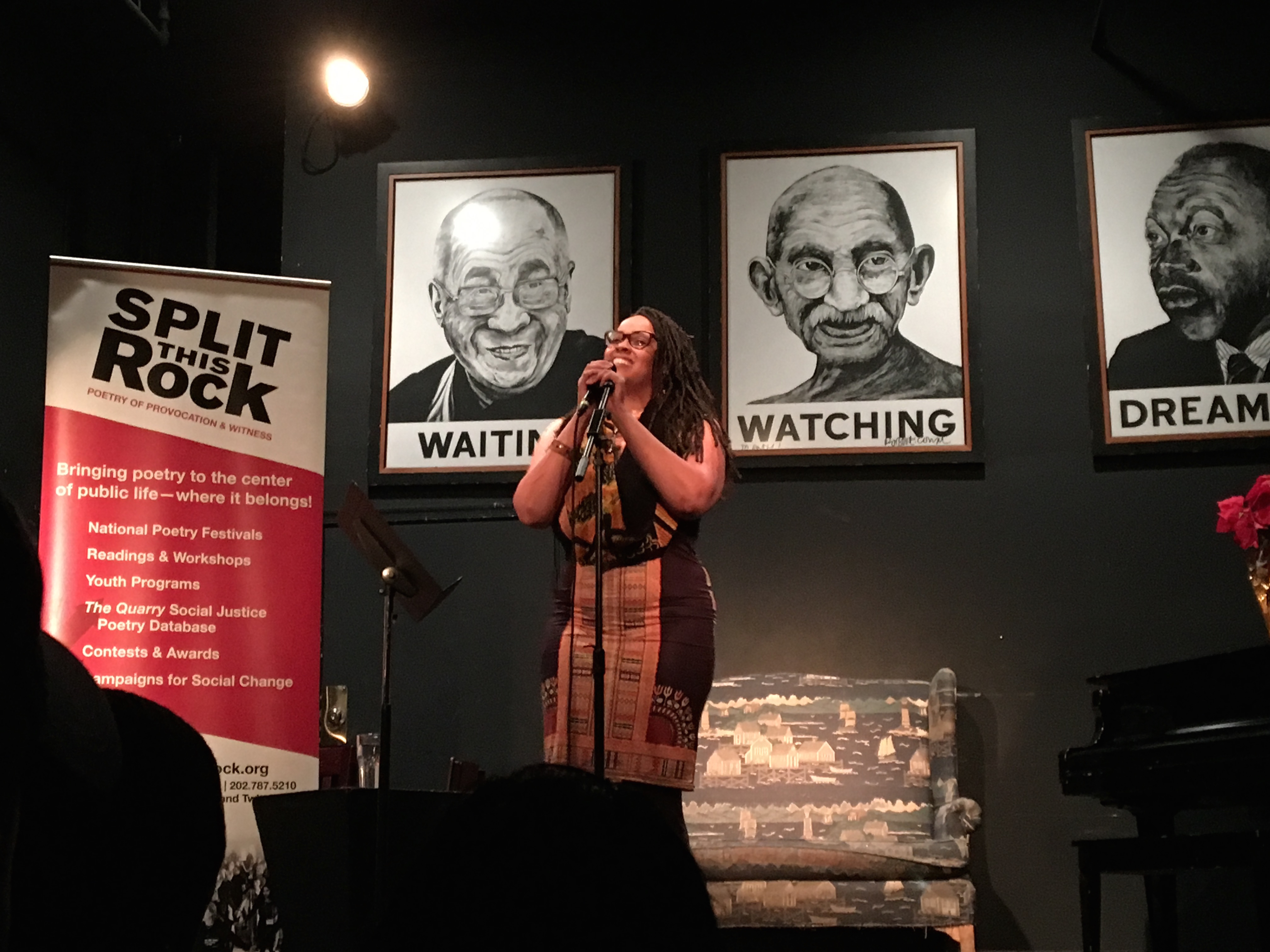 WASHINGTON – As the United States prepares to inaugurate a president whose use of language has been seen by many as less than clear and accountable, people across the country have taken to various media platforms to communicate their anxieties…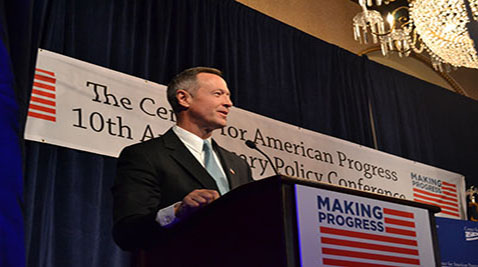 Inclusive policies like the Dream Act, which provides in-state tuition for some undocumented immigrants, are key to building a successful economy in Maryland, Gov. Martin O'Malley said Thursday at the Center for American Progress, a progressive advocacy group.